http://www.vajrayana.org/red-dorje-drolo-stupa-mandala/
Red Dorje Drolo Stupa Mandala Project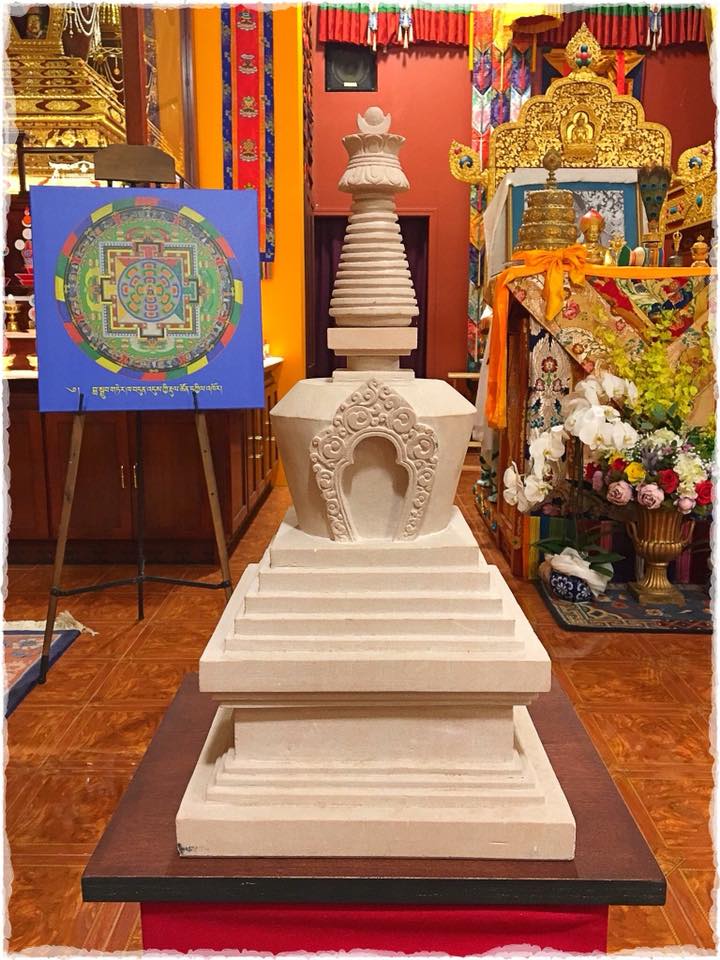 Sponsor one of the 120 individual stone stupas in the Red Dorje Drolo Stupa Mandala.
A $500 sponsorship goes towards covering the cost of one stupa, which includes materials, wages for the stone carvers, shipping, ingraving and installation.
If you are unable to sponsor with a one-time donation, we are offering 3- and 4-month installment options.
If you would like to sponsor as a group with multiple credit cards or checks, please email offerings@vajrayana.org and we will contact you.
If you are sponsoring a stupa in honor of someone else, we will send them or their loved ones an e-card to let them know of your noble intention.
Click below to sponsor one of the stone stupas for $500:
You may make 3 monthly installment payments of $167 for a total of $501:
You may make 4 monthly installment payents of $125 for a total of $500.
To donate any amount to help support the completion of the Red Dorje Drolo Stupa Mandala project:
Thank you sharing the merit of this activity with all of us. We will be in touch with you.
May all beings benefit!