http://www.vajrayana.org/wisdom-center-of-santa-cruz/
Wisdom Center of Santa Cruz
Wisdom Center of Santa Cruz
Teachings and empowerments with Lama Sonam Tsering Rinpoche
Teachings and practice sessions with Vajrayana Foundation senior students
Next program April 12, 2019 at 6:30 pm
Tibetan Healing Ceremony Chod with Frederico Trancoso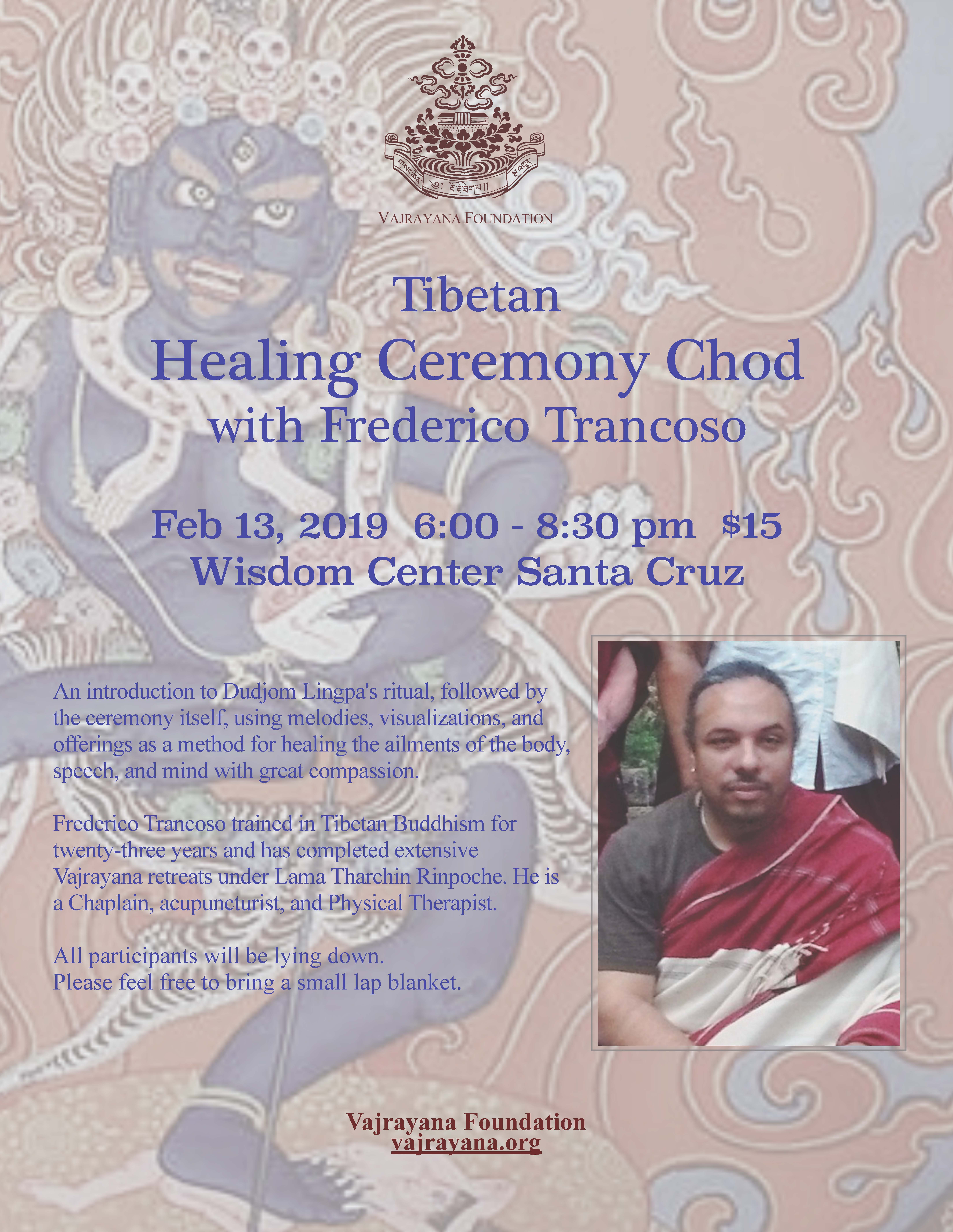 An introduction to Dudjom Lingpa's ritual, followed by the ceremony itself, using melodies, visualizations, and offerings as a method for healing the ailments of the body, speech, and mind with great compassion.


Frederico Trancoso trained in Tibetan Buddhism for twenty-three years and has completed extensive Vajrayana retreats under Lama Tharchin Rinpoche. He is a Chaplain, acupuncturist, and Physical Therapist.


All participants will be lying down. 
Please feel free to bring a small lap blanket.
Wisdom Center of Santa Cruz
740 Front Street, The Galleria #155
Santa Cruz, CA 95060
Donations accepted at the door, if you cannot afford the $15 fee.
If there is room, no one turned away for lack of funds.