http://www.vajrayana.org/wisdom-center-of-santa-cruz/
Wisdom Center of Santa Cruz
Monthly teachings and/or empowerments with
Lama Sonam Tsering Rinpoche
or special sessions with
Vajrayana Foundation senior students.
at the
Wisdom Center of Santa Cruz
740 Front Street, The Galleria #155
Santa Cruz, CA 95060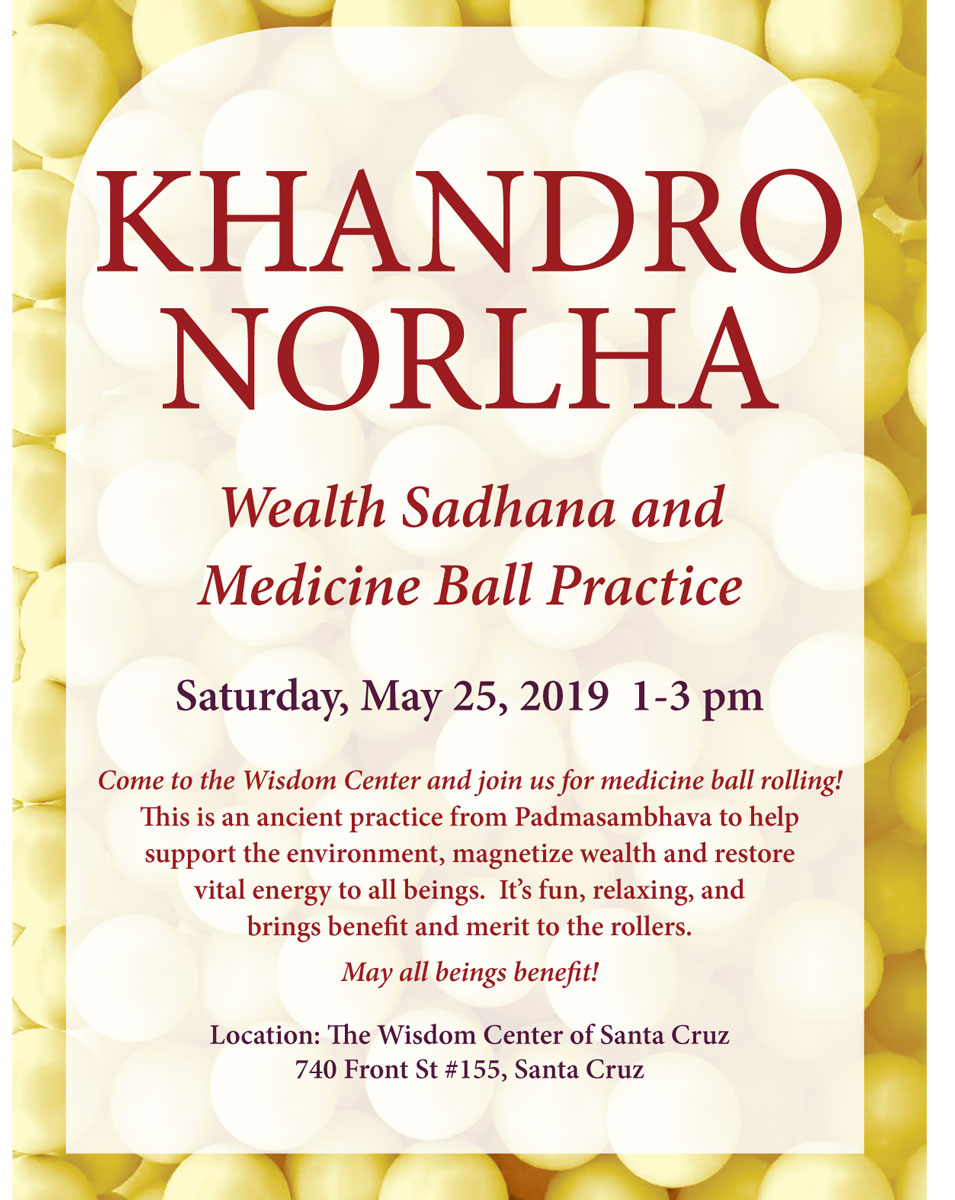 MAY 25th 1:00-3:00P
Khandro Norlha
Wealth Sadhana and Medicine Ball Practice
with Deice Everham

Come to the Wisdom Center and join us for medicine ball rolling! This is an ancient practice from Padmasambhava to help support the environment, magnetize wealth, and restore vital energy to all beings. It is fun, relaxing, and brings benefit and merit to the rollers.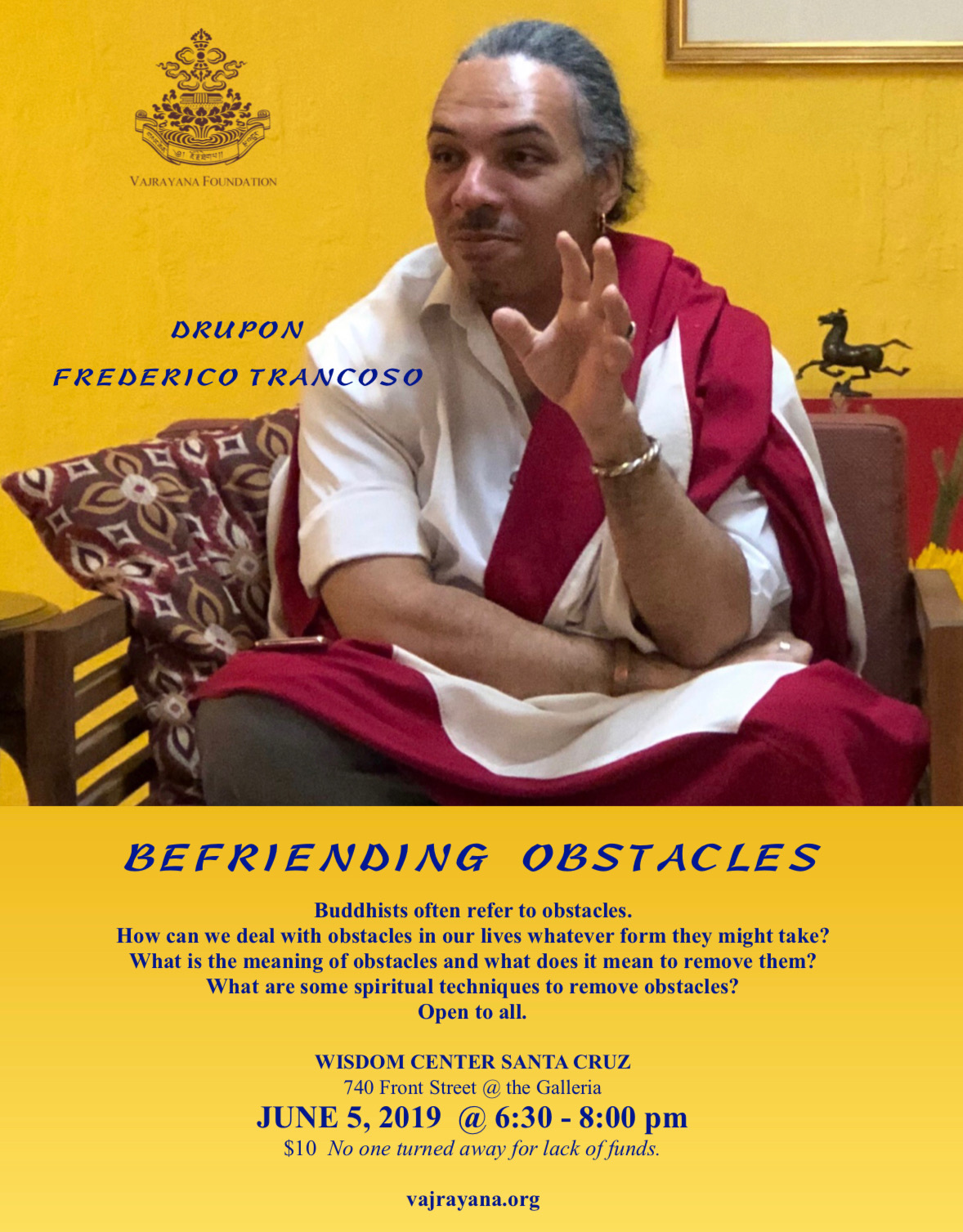 JUNE 5th 6:30-8:00P
BEFRIENDING OBSTACLES
with Drubpon Pema Rigdzin (Frederico Trancoso)
$10 No one will be turned away for lack of funds
Buddhists often refer to obstacles. How can we deal with obstacles in our lives whatever form they might take? What is the meaning of obstacles and what does it mean to remove them? What are some spiritual techniques to remove obstacles?

UPCOMING:
JULY 26 ~
"Living a Spiritual Life: Advice on How to Meditate"
with Lama Sonam Tsering Rinpoche