Wisdom Center of Santa Cruz
Teachings and empowerments with Lama Sonam Tsering Rinpoche
Teachings and practice sessions with Vajrayana Foundation senior students
Next program: November 16th @ 6:30PM
Healing with Tibetan Medicine
Introduction to Tibetan Medicine
Frederico Trancoso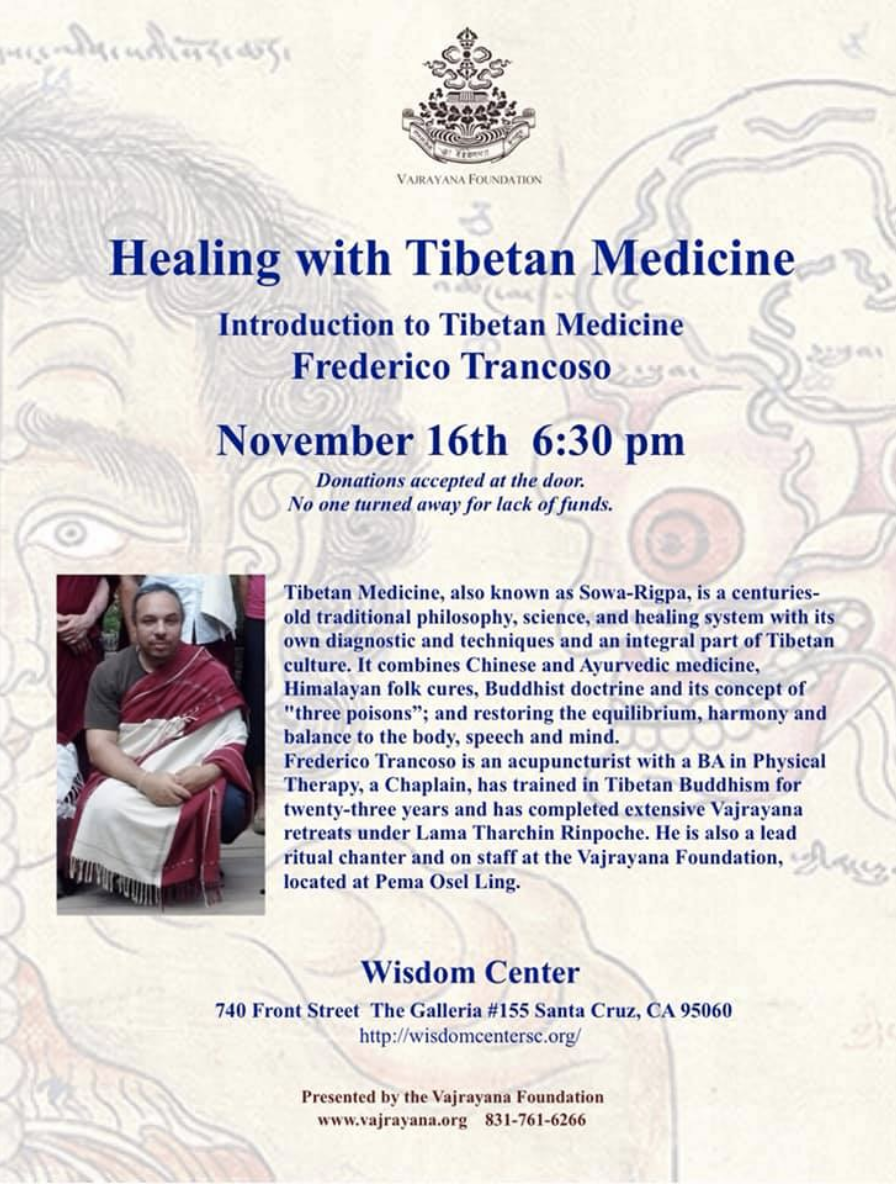 Tibetan Medicine, aka Sowa-Rigpa, is a centuries-old traditional philosophy, science, and healing system with its own diagnostic and techniques and holds an integral part of Tibetan culture. It combines Chinese and Ayurvedic medicine, Himalayan folk cures, Buddhist doctrine and its concept of "three poisons" in restoring the equilibrium, harmony, and balance to the body speech, and mind.
Here is the link to our event on FB
Wisdom Center of Santa Cruz
740 Front Street, The Galleria #155
Santa Cruz, CA 95060
Donations accepted at the door.
No one turned away for lack of funds.