Thanksgiving Retreat November 29 - December 1, 2019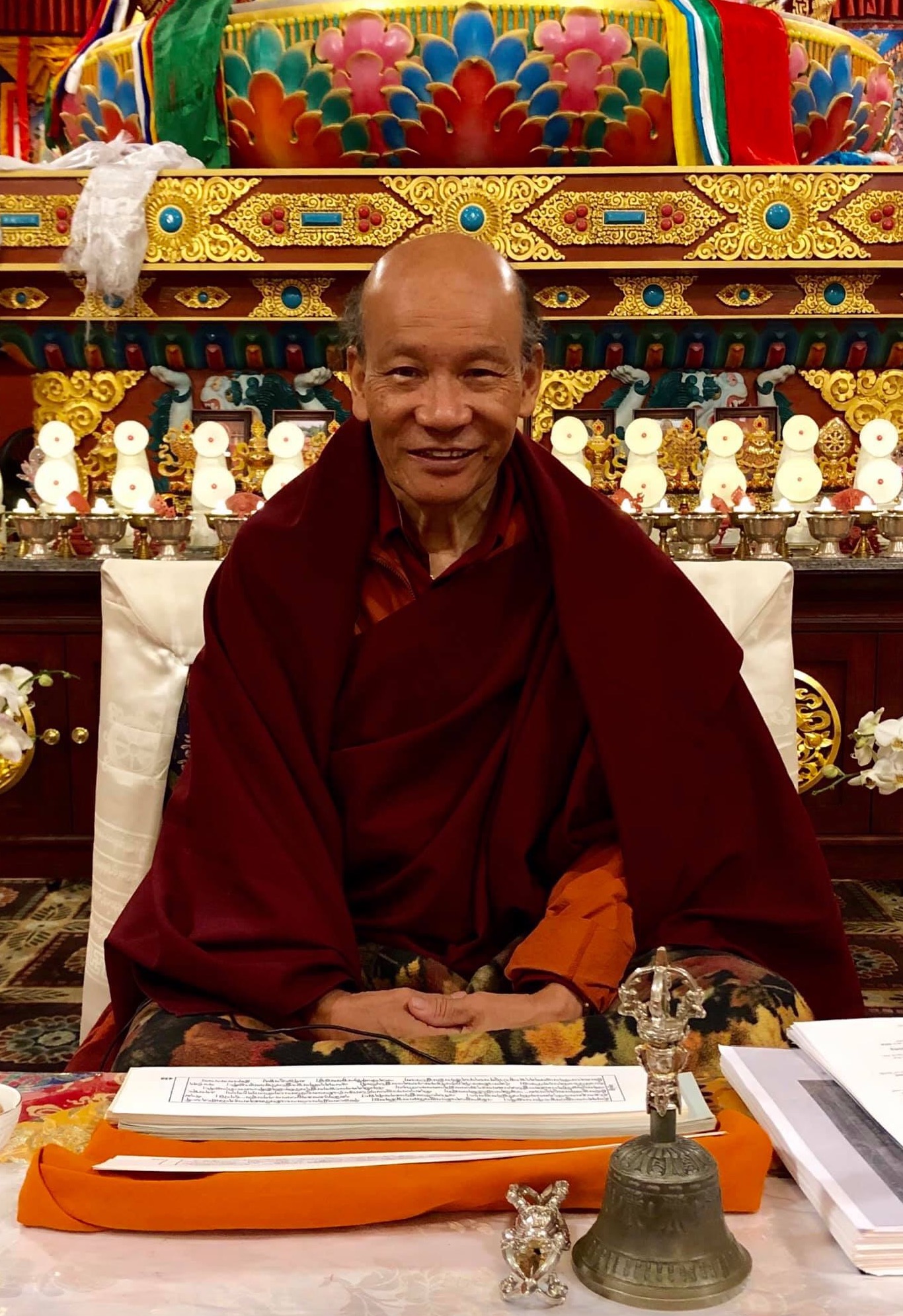 November 28 - Buddha Amitabha Tsok at 1 pm and Sangha Potluck Dinner at 5:30 pm
November 29 - December 1 - Teachings on the profound Dzogchen text, "Essence of Butter", with Lama Sonam Tsering Rinpoche
Text List to follow
Make Offerings for Amitabha Tsok and Butter Lamps
Pith Instructions Like the Essence of Butter (Jomö Zhulen Damngak Margyi Yangzhun)
Guru Rinpoche's teaching to the Dakini Yeshe Tsogyal
on how to practice during one's life and how to prepare for the time of death
A Terma Revealed by Orgyen Dorje Lingpa
About this teaching:
When Guru Rinpoche was about to leave Tibet, the Dakini Yeshe Tsogyal said to him, "O Great Master, you are going off to tame the cannibals, and I will be left behind in Tibet. Although I have served you for a long time, now I am an old woman close to death and I still have no confidence in practice. Please be compassionate and give me a concise, easy-to-apply teaching of all pith instructions synthesized into one."
This teaching is Guru Rinpoche's response to her request.
Thanksgiving Day, Thursday, November 28,

Thanksgiving is a special day for loved ones to gather, and for that reason it is positive. But it is also a time when many turkeys' lives are taken. We are doing this puja to pray that these turkeys be reborn in Amitabha's Pureland. This practice will focus our compassion for them and all sentient beings, including our loved ones who may be ill or have passed away." Lama Sonam Rinpoche, 2014



There is no charge or separate registration for the Amitabha Tsok or Thanksgiving dinner on Thursday, November 28, but please RSVP to office@vajrayana.org if you plan to attend. Download the invitation to see what item to bring to the potluck.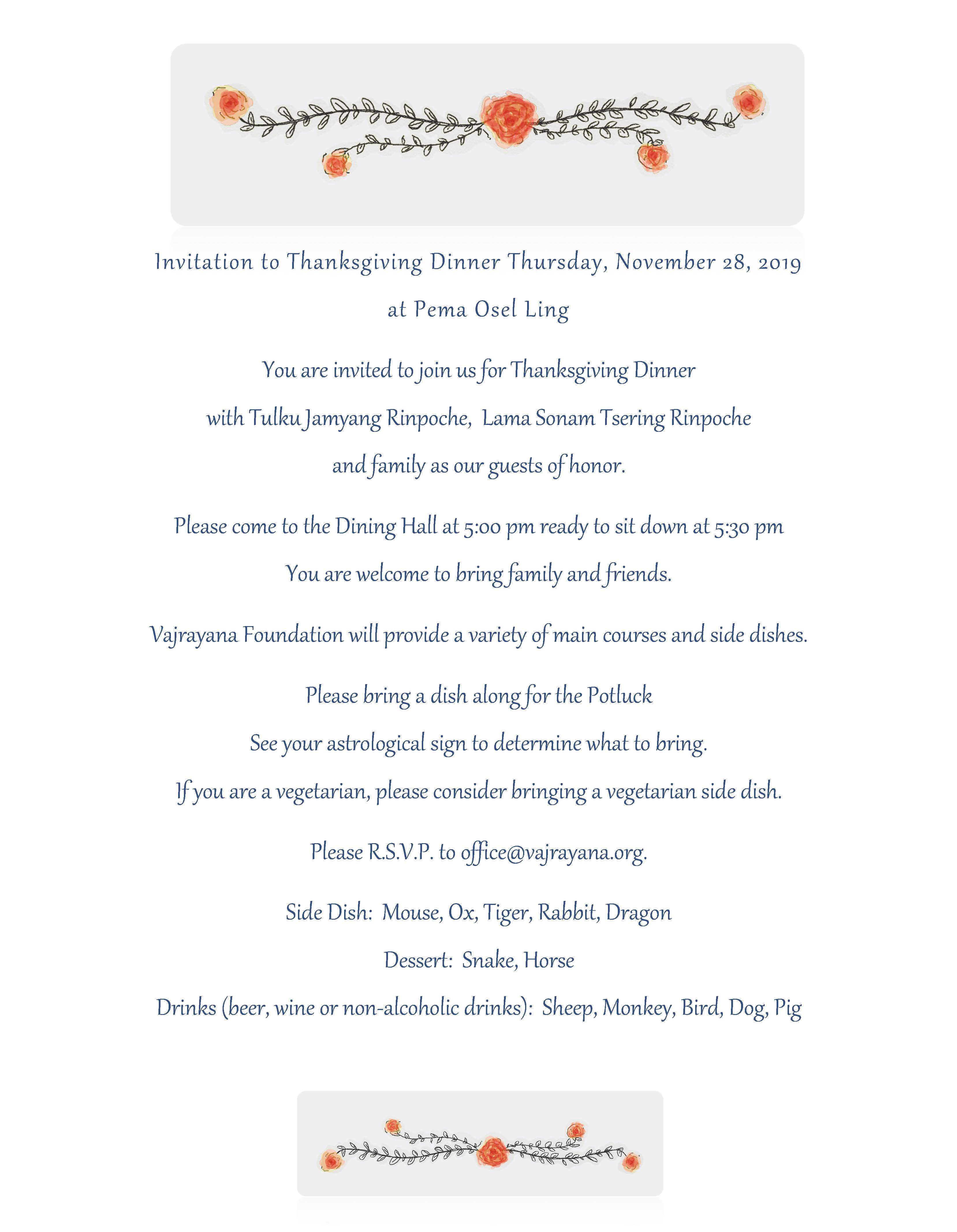 Location: Pema Osel Ling
2013 Eureka Canyon Road
Watsonville , CA 95076
Date:
Nov. 29, 2019, 9 a.m. - Dec. 1, 2019, 2 p.m.