Riwo Sang Chod Teachings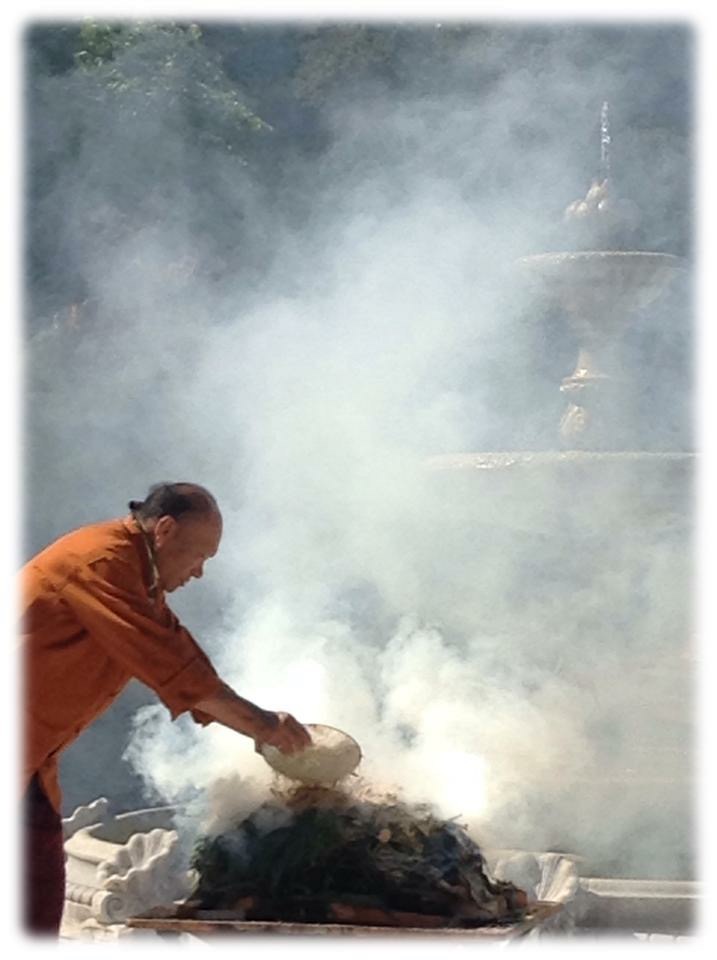 Riwo Sang Chö (Mountain Smoke Offering)
Teachings with Lama Sonam Tsering
Streaming Friday, May 15 to Thursday, May 21
11 am to 1 pm each day
Riwo Sang Chö is the most famous smoke offering practice. It is a terma that was hidden by Guru Rinpoche and revealed in the seventeenth century by the great terton, Lhatsun Namkha Jigme. At Pema Osel Ling, it is practiced together with the Wind Horse Smoke Offering, by HH Dudjom Rinpoche Jigdral Yeshe Dorje.
"Riwo Sang Chö is one of the most powerful practices for benefiting both the living and the deceased. In this practice, we make offerings to everyone with whom we have a karmic connection and repair damage caused over many lives. This will remove obstacles to health and life force and create auspicious circumstances for enlightenment for ourselves and others." [HH Dudjom Rinpoche]
Join us this week as Lama Sonam Rinpoche gives instruction on how smoke offering practices accumulate merit, purify environmental contaminants as well as our own obstructions, defilements and negative karma, and cure diseases swiftly.
To receive the links for streaming, please make your offering according to your circumstances. All donations will cover not only the cost of streaming, but will help support the ongoing expenses of Pema Osel Ling. The links will be sent automatically to all participants who have made an offering. If you are not able to offer at one of the suggested levels, please contact office@vajrayana.org.
Riwo Sang Chod Practice Text with Commentary from
Dharma Treasures
(back ordered)
Location: Streaming
California
Date:
May 15, 2020, 11 a.m. - May 21, 2020, 1 p.m.