Parinirvana Vajrasattva Dung Chod Pujas and Yeshe Tsogyal Pujas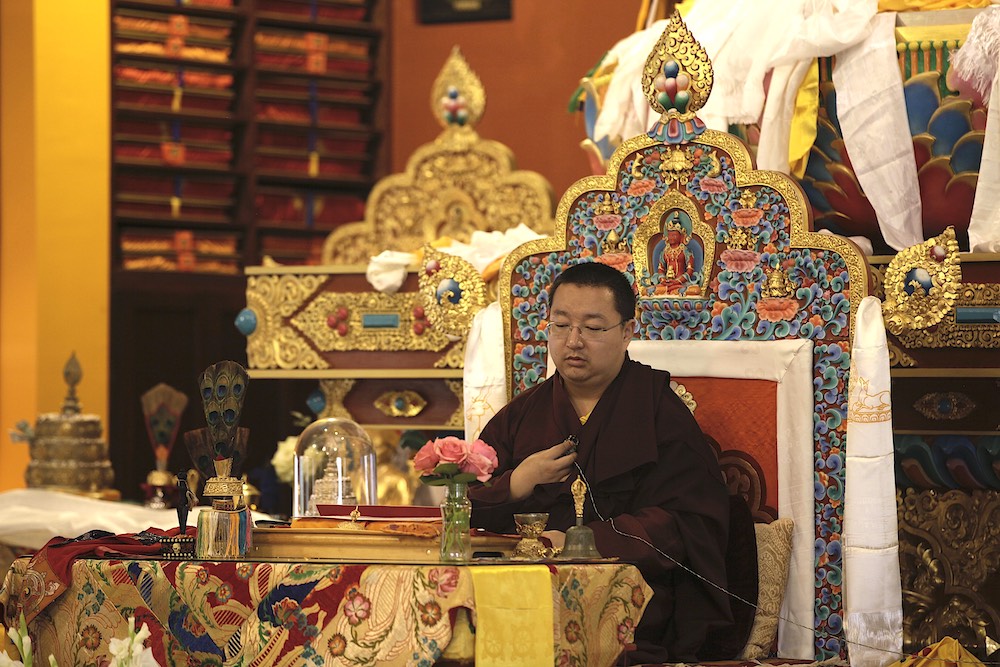 Speical Vajrasattva Dung Chod pujas (February 19 - March 18) and Tsokye T'hik T'hik pujas (March 19 - April 1) for the parinirvana of His Holiness Dudjom Rinpoche III Sangye Pema Shepa.
All sessions will be free to attend via livestreaming.
March 18, Morning Session 9:00 am (PST)
Dung Chod Puja Livestream - https://youtu.be/5G_8OgSWDjY
March 18, Afternoon Session 2:30 pm (PST)
Dung Chod Puja Livestream - https://youtu.be/GXxReac8dCA
March 18, Online Viewable Text -
https://dudjomtersarngondro.com/dorsem-lama-chopa-03-18/
To make offerings please click here - https://www.vajrayana.org/pema-osel-ling-offerings/
Please register for free access to livestream links. If you have already registered, you will receive Yeshe Tsogyal streaming links automatically.
Please consider making an offering for tsok or butterlamps here.
Text List:
There will be a free read only online viewable text.
Swift Rebirth Prayers for H.H. Dudjom Rinpoche III Sangye Pema Shepa
(1) The Chariot of Great Merit: Offering to the Lama as Vajrasattva (Dorsem Lama Chopa)
Available in print form or by digital download
(The Daily Practice of Vajrasattva is also available to purchase here or as a free download here.)
(2) Prayer in Seven Chapters to Padmakara
Schedule:
February 19 - March 18: 9:00 am - 12:30 pm and 2:30 - 6:00 pm daily
March 19 - April 1: 9:00 am - 12:30 pm daily
For questions please email us at office@vajrayana.org

As Lama Tharchin Rinpoche said, in speaking of Kyabje Thinley Norbu Rinpoche's parinirvana:
"It is like doing one mantra on a holy day where the merit multiplies by millions. During this time, we can remember Rinpoche's wisdom, his kindness, how much that has penetrated our mind, how our lives would be inconceivable without him ... We can come together and pray, make aspiration prayers together that immediately this life has set we can be reborn in the Pureland, that we can practice together and attain fully enlightened Buddhahood always together. Then we don't have any separation, from life to life."

[For Rinpoche's full words about Dechö (parinirvana anniversary) please click here]
Lama Sonam Rinpoche encourages all sangha to join us by streaming so that we can come together, pray and make aspirations.


If you are unable to join us, Lama Sonam Rinpoche recommends that, for your own accumulation of merit,"it would be very beneficial during this time to do Vajrasattva practice, to sponsor Tsok and Butterlamps, and make any kind of offerings, including water bowl offerings, prostrations and circumambulations."
Location: Pema Osel Ling
2013 Eureka Canyon Road
Watsonville , CA 95076
Date:
Feb. 19, 2022, 9 a.m. - March 18, 2022, 6 p.m.