Vajra Armor for the Time of Coronavirus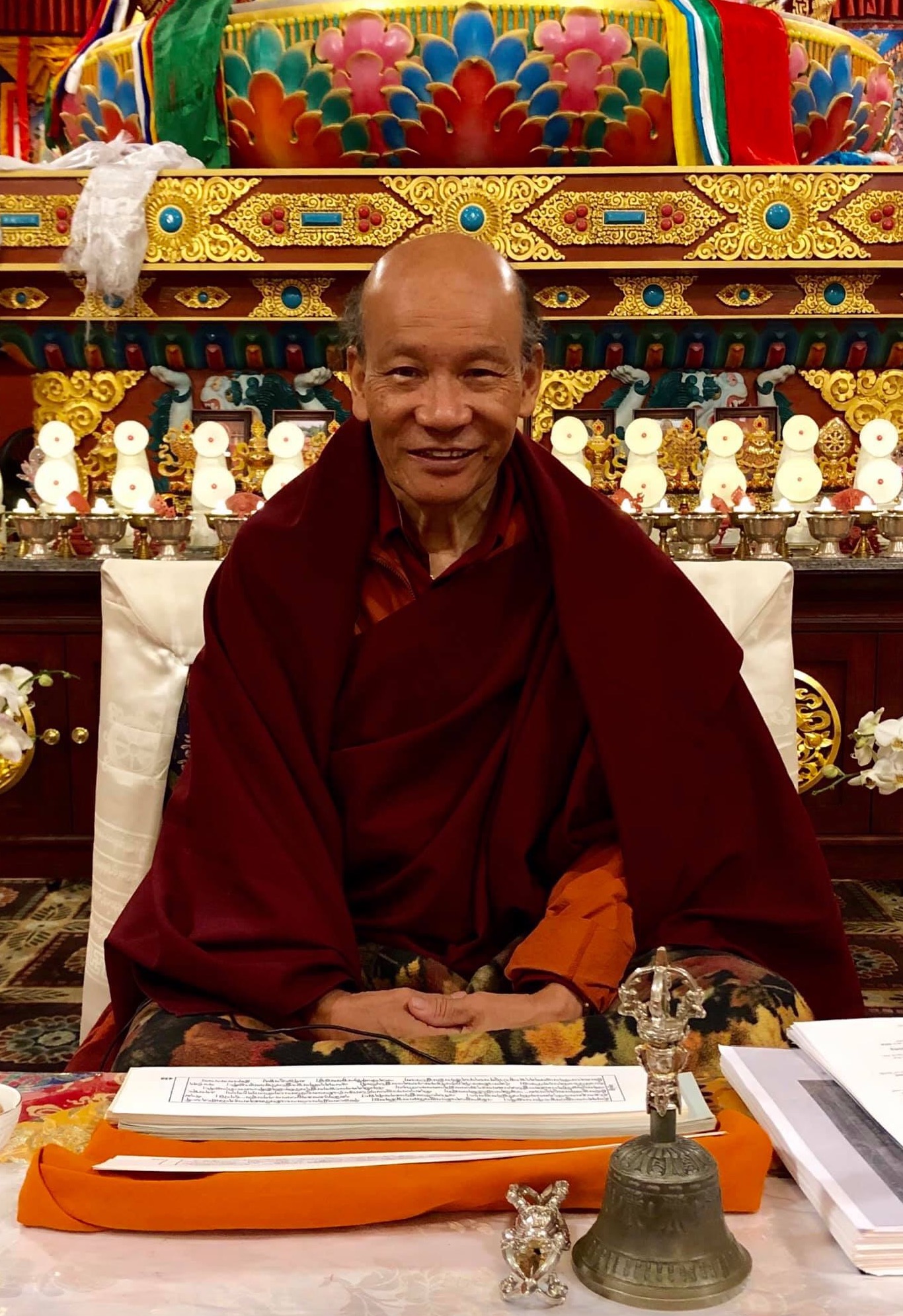 April 14, 2020, 10 am Pacific Time
Vajra Armor for the Time of Coronavirus
Live-Streaming Oral Transmission
Lama Sonam Tsering Rinpoche
Teachings available by video recording
*Note - video recordings of all teaching sessions will be available through at least the month of May at the YouTube links. However, participants must watch/listen to the Vajra Armor Oral Transmission in real time. If your schedule will not permit this, Lama Sonam Rinpoche has generously offered to give the Oral Transmission to individuals by phone or Zoom at a mutually convenient time.
To receive the links to stream the oral transmission and to access the teaching recordings, please make your offering according to your circumstances. All donations for the streaming and digital text will cover not only the cost of this event, but will help support the ongoing expenses of Pema Osel Ling. After making your payment, PayPal will direct you to a webpage with the YouTube links. If you are not able to offer at one of the suggested levels, please contact office@vajrayana.org.
Bero Jeydren Publications is also offering
Lama Tharchin Rinpoche's teachings on the Vajra Armor mantra
. Items related to the Vajra Armor practice, including Lama Sonam Rinpoche's past teachings on Vajra Armor, and visualization photos, are available at
Dharma Treasures
.
A few copies of the printed Vajra Armor text are still available at Dharma Treasures, and a download version is also available below.
After making your payment, PayPal will direct you to the PDF to download. Please be patient.
You are most welcome to make contributions toward our daily offerings to Guru Rinpoche for butter lamps, tsok, shrine lights, and the water fountains at any time.
If you require a refund please write to
bookkeeping@vajrayana.org
. Our office hours are limited at the moment, but someone will respond as soon as they can.
Location: Pema Osel Ling - Streaming Online
2013 Eureka Canyon Road
Watsonville , CA 95076
Date:
March 28, 2020, 10 a.m. - March 29, 2020, 3 p.m.