Summer Retreat 2022: Vajrakilaya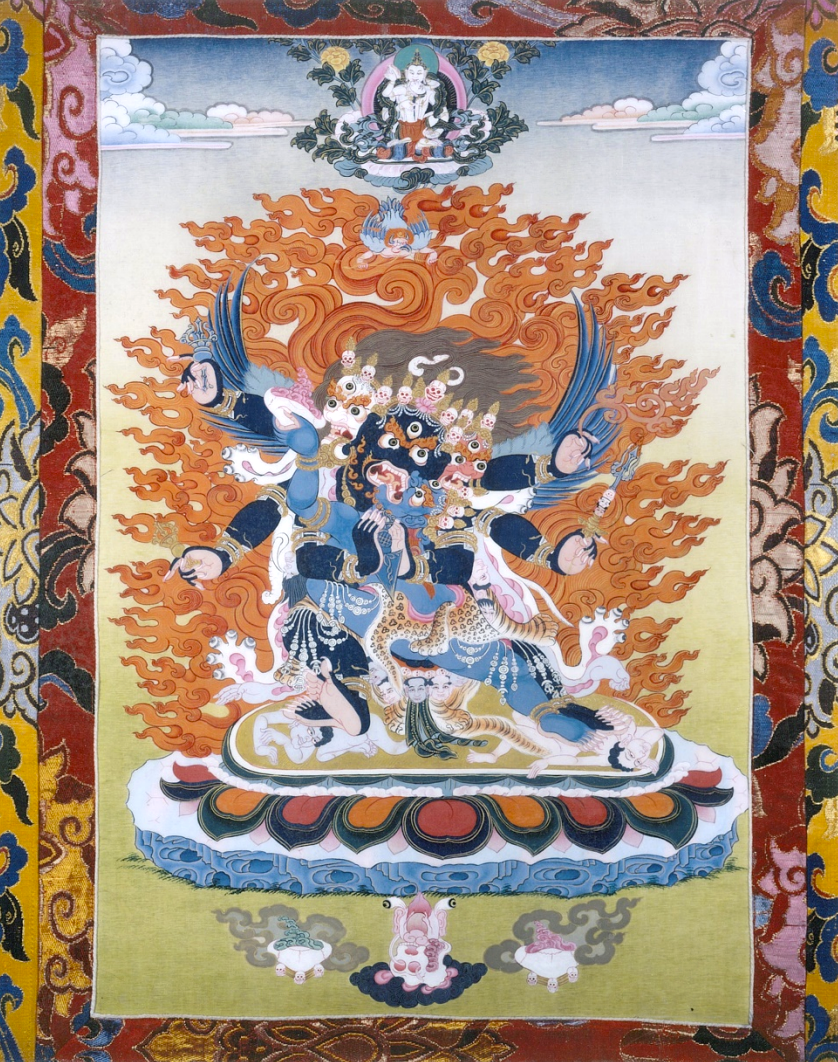 Dorje Phurba Putri Rekphung Thangka by Lama Pema Dorje Rinpoche
Summer Retreat 2022: Vajrakilaya Retreat
Kyabje Dudjom Rinpoche's Putri Rekphung Vajrakilaya, "The Razor that Destroys at a Touch"
June 4-9, 2022
Empowerment (given by Lama Sonam Tsering Rinpoche) - June 4
Note: Empowerment may be streamed for blessings only; to receive the full empowerment one must attend in person
In-Person and by Live Streaming
Masks and negative Covid test are required for in-person attendance.
Vajrakilaya Practice Items from Dharma Treasures
Click here for the daily puja streaming links, everyone is welcome!
Make offerings for tsok and butter lamps
We will open our 2022 Summer Retreat with Vajrakilaya, Kyabje Dudjom Rinpoche's Putri Rekphung, "The Razor that Destroys at a Touch".
"Vajrakilaya practice is extremely powerful in removing outer, inner, and secret obstacles on the Dharma path. Vajrakilaya is one of the main yidam practices in the Nyingma lineage and is the root of spiritual accomplishments (siddhis), swiftly bringing both ordinary and extraordinary accomplishments." [Lama Tharchin Rinpoche]
Because of its power to remove obstacles, Vajrakilaya is traditionally practiced in the final days of the outgoing Tibetan year to cleanse and pacify all accumulated negativities, defilements and obstructions, in order to start the New Year afresh. It is usually part of our annual Gutor-Losar Retreat, but was not held this year due to the parinirvana of HH Dudjom Rinpoche III Sangye Pema Shepa.
"This Putri Rekphung Vajrakilaya practice from HH Dudjom Rinpoche's Mind Treasure (terma) is the most precious, and he himself said that it is the wisdom heart of Guru Rinpoche, Vimalamitra, and Balmo Shilamenju combined. Therefore, Rinpoche kept this practice secret for 11 years. This is the most powerful and direct lineage in our generation, that came from Yeshe Tsogyal to Dudjom Rinpoche, and then to us." [Lama Sonam Rinpoche]
The retreat begins with a Putri Rekphung Vajrakilaya Empowerment (wang), given by Lama Sonam Tsering Rinpoche. You may attend the empowerment by streaming or in person simply for the blessings. To actually receive the empowerment as a gateway to the Vajrakilaya practice, you must attend in person.
Please register to attend in person or to receive the live streaming links. All donations help support Pema Osel Ling. If you are not able to pay at one of the suggested levels, please contact office@vajrayana.org. No one will be turned away from streaming the retreat for lack of funds.
*Please Note: Schedule Times May Be Subject to Change*
Location: Pema Osel Ling on-site and by streaming
2013 Eureka Canyon Road
Watsonville , CA 95076
Date:
June 4, 2022, 2 p.m. - June 9, 2022, 1 p.m.