Sponsor Vajrakilaya Gutor Losar Ritual Activities
and Prayer Flags


Lama Tharchin Rinpoche leading the Black Hat Ritual procession
"Traditionally, in Buddhist countries, people and businesses..... sponsor a puja with aspirations for clearing obstacles, a better rebirth for their loved ones, long life, success, peace and harmony and know that sponsoring pujas removes obstacles for themselves and loved ones for many lives.
"We are offering opportunities to sponsor a day of Vajakilaya puja and these special Shenpa accumulations, as well as the tsok and butterlamps we will be offering each day." -Lama Sonam Tsering Rinpoche
We will read the names of all sponsors and their dedications each day during tsok.
**If using PayPal, PLEASE ENTER DEDICATION NAMES IN MERCHANT INSTRUCTIONS. If you have too many names for space allowed or are paying by check, send names to offerings@vajrayana.org.

Scroll down using blue arrows for offering choices.
Make a donation in any amount to sponsor the Vajrakilaya pujas, Gutor, Dharma Protector accumulations and Losar ritual activities.
Sponsor Losar Prayer Flags For Yourself and Loved Ones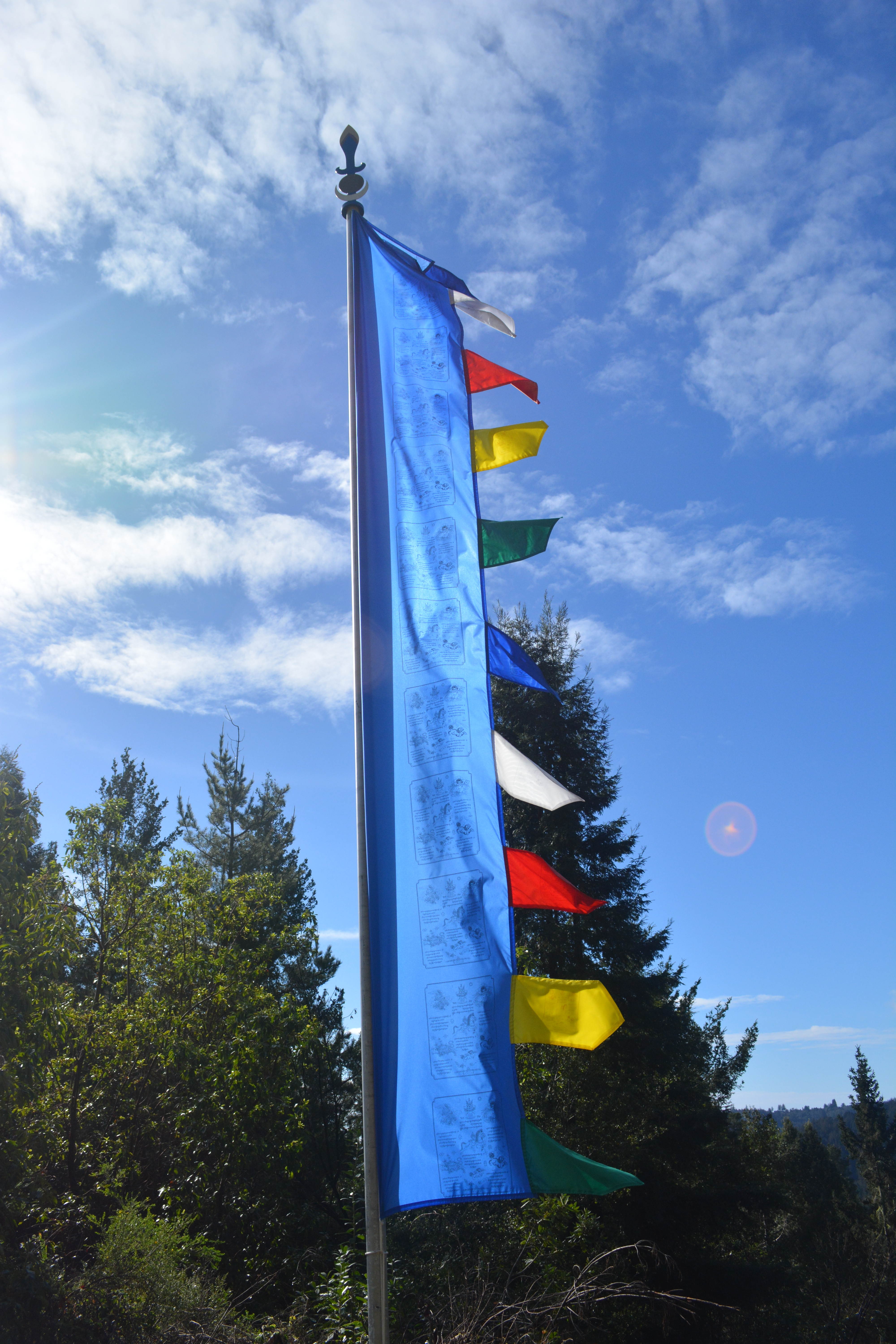 Prayer flags are for the enhancement of health, longevity, wealth, and all desirable qualities. On Losar Day (February 12, 2021), we will replace last year's prayer flags with new ones during a Riwo Sang Chod (smoke offering) puja.
It is traditional to put names on prayer flags to help clear obstacles for the coming year. We will put yours and/or a loved ones' name(s) on our prayer flags to generate blessings and clear obstacles to health, wealth and longevity for the upcoming year. After we receive your offering and names, we will send you an emailed dedication card that you can forward to the people for whom you have sponsored flags. Funds raised above the costs of the prayer flags will go to support all Losar activities and the Shrine.
**If using PayPal, please enter dedication names in the space below. If you run out of room for names or are paying by check, send names to offerings@vajrayana.org. We must receive your names no later than Friday, February 12, 9 am PST. Thank you!!
Return to the Main Losar Retreat Event Page