Thanksgiving Chenrezig Retreat 2023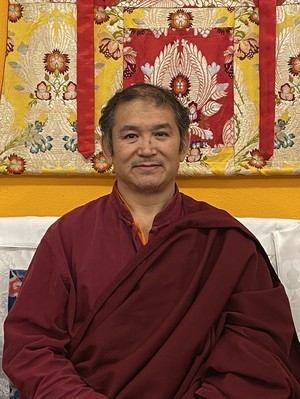 Thanksgiving Weekend Retreat with Tulku Thadral Rinpoche
In Person and By Streaming
Buddha Amitabha Puja and Tsok
November 23
Chenrezig Retreat
November 24 - 26, 2023
Text List (Coming soon)
Thanksgiving Day, Thursday, November 23
Buddha Amitabha Tsok (in-person and by streaming) - 1 pm
There will be an online Viewable Text:
Main Text: The Excellent Path to Omniscience
Some loaners will be available in the shrine room.
Thanksgiving Dinner - 5:30 pm: Please join us for a sangha dinner. Pot-luck contributions to the meal are encouraged. Please RSPV.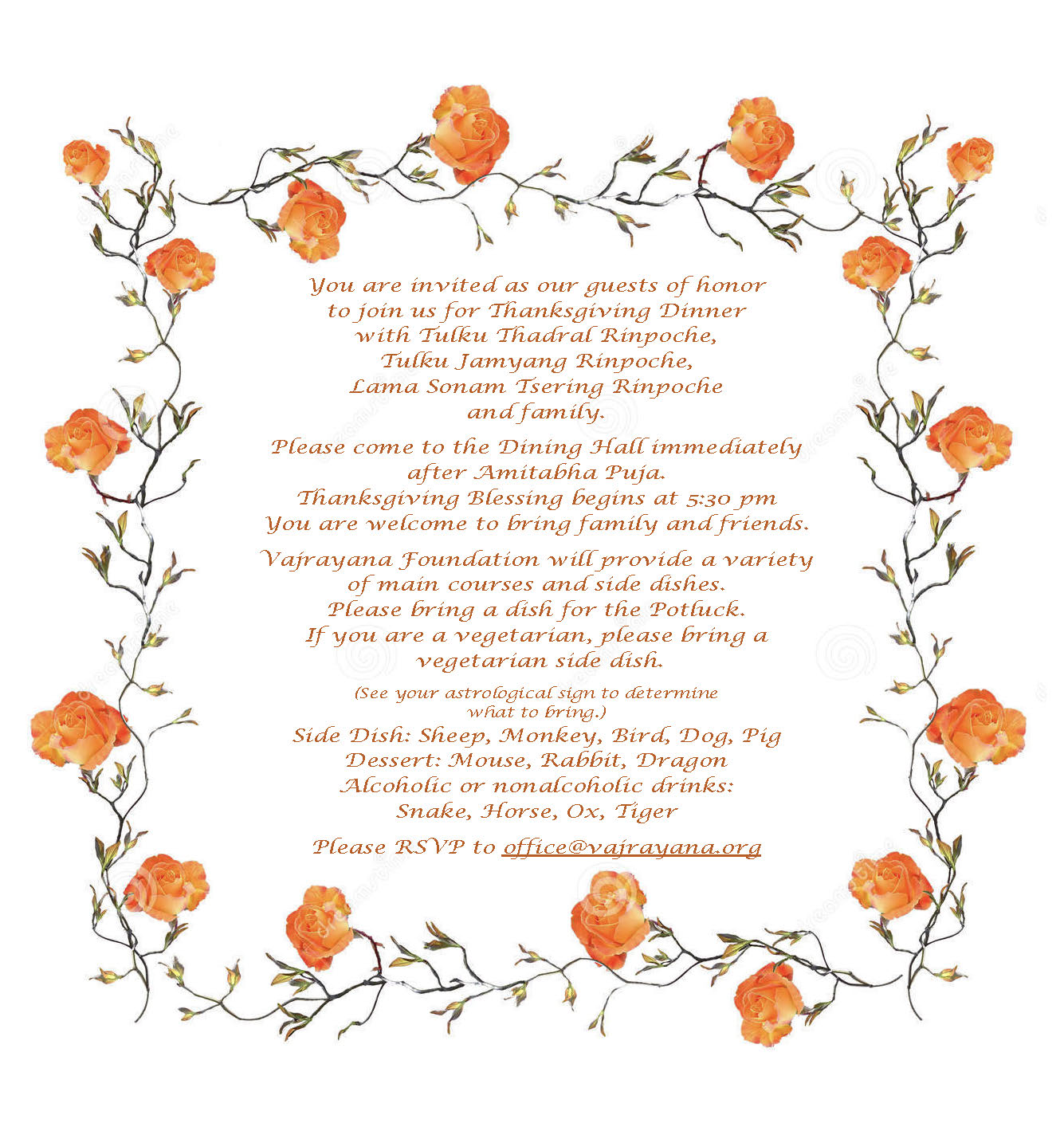 "Thanksgiving is a special day for loved ones to join together however they are able, and for that reason it is positive... We are doing this puja to pray that these turkeys be reborn in Amitabha's Pureland. This practice will focus our compassion for them and all sentient beings, including our loved ones who may be ill or have passed away." Lama Sonam Rinpoche, 2014
Click Here to make offerings for tsok or butterlamps.
Housing is limited. We urge you to register early for your choice of housing.
Video recordings of all teaching sessions will be available for at least one month at the YouTube links for those registering for the online sessions. To receive the links to live-stream or to access the teaching recordings, please make your offering according to your circumstances during registration. After making your payment, PayPal will direct you to a webpage with the YouTube links. All donations for the streaming and any online texts will cover not only the cost of this event, but will help support the ongoing expenses of Pema Osel Ling.
*Financial Aid
We do not want finances to be an obstacle to participation and no one will be turned away from the teaching sessions. Please contact office@vajrayana.org if you have special circumstances and are not able to register at one of the suggested levels of donation for streaming.
Location: Pema Osel Ling
2013 Eureka Canyon Road
Watsonville , CA 95076
Date:
Nov. 23, 2023, 1 p.m. - Nov. 26, 2023, 2 p.m.