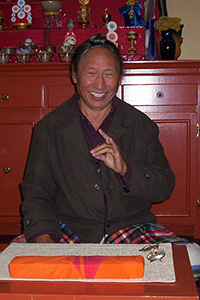 Lama Tharchin Rinpoche 1936-2013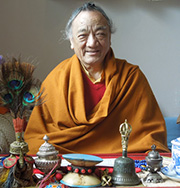 Lama Pema Dorje Rinpoche 1942-2018
Lama Pema Dorje Rinpoche passed into parinirvana on July 5, 2018. At the invitation of Lama Tharchin Rinpoche, Lama Pema Dorje Rinpoche taught in Drubdra since 2006. Lama Tharchin Rinpoche entrusted drubdra to him and he became the Retreat Master after Lama Tharchin Rinpoche's passing into parinirvana in 2013. At the request of the Vajrayana Foundation and Lama Sonam Rinpoche, Lama Pema Dorje Rinpoche continued as Retreat Master for the current retreat under the spiritual guidance of Kyabje Dudjom Yangsi Rinpoche. A sublime yogi, he held the Dudjom lineage impeccably. His pure devotion to the lineage was clearly evident with an auspicious timing of Kyabje Dudjom Yangsi Rinpoche presence with his ku-dung (holy body) immediately after his parinirvana. Lama Pema Dorje Rinpoche guided Drubdra with profound caring and wisdom. Lama Pema Dorje Rinpoche was the main teacher and guide for the retreatants with the help of Lama Sonam Rinpoche and Drubpon Pema Wangyal who continue to lead the retreat now under the guidance and direction of Kyabje Dudjom Yangsi Rinpoche. For a full biography, please click here.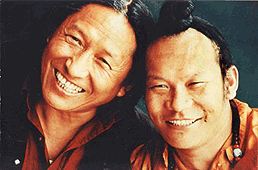 Lama Sonam Rinpoche with Lama Tharchin Rinpoche
"Now is the time to practice. Don't think you will have more time later. As the great masters told us, we should practice with the same urgency we would feel if our hair were on fire – we wouldn't wait until a better time to put it out! Remember impermanence." 2014 For a full biography click here.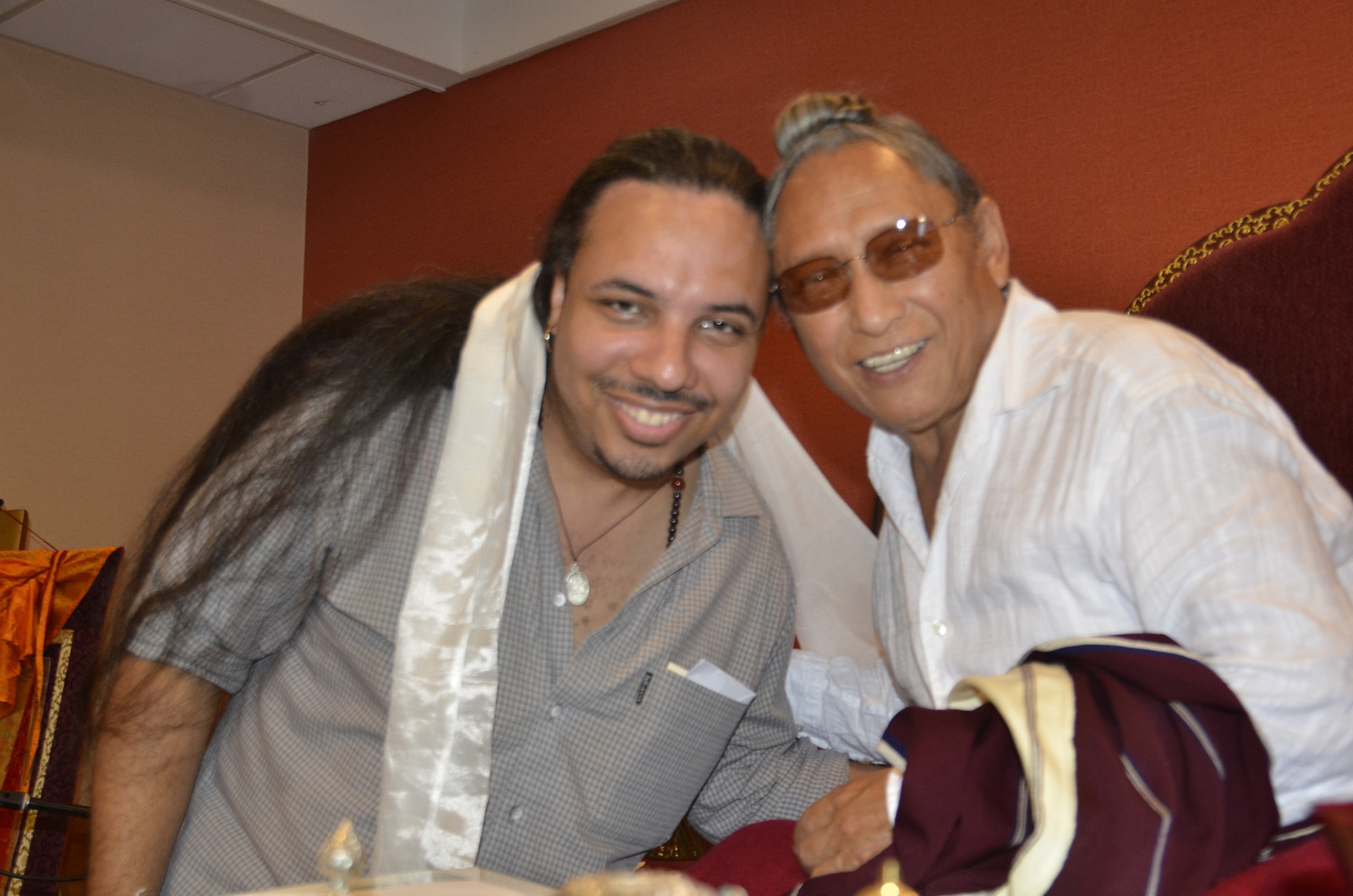 Drubpon Pema RigdzinWangyal has trained in Tibetan Buddhism for twenty-seven years and has completed several extensive Vajrayana retreats under Lama Tharchin Rinpoche. He is a lead ritual chanter and on the staff at Vajrayana Foundation supporting the activities and the continuity of the Foundation's Three-Year Retreat. He is also a Chaplain with Stanford Health Care and the Hospice of Santa Cruz County, an acupuncturist with a BA in Physical Therapy and a keen researcher of ancestral forms of healing.