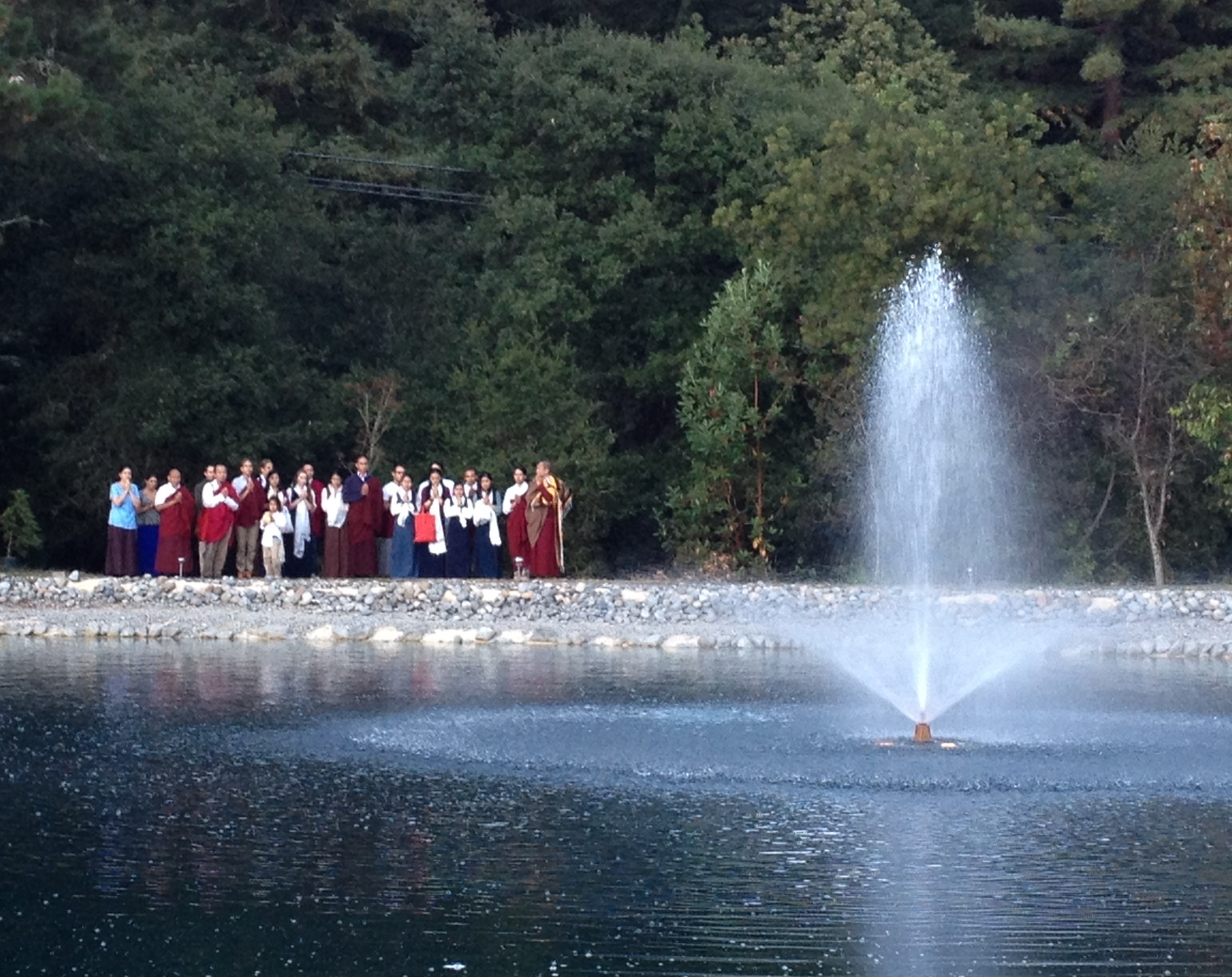 THE MAMAKI "ALL THINGS WATER" PROJECT
Dzongsar Khyentse Rinpoche and the Delhi Sangha sing Tsok Khang Dechen
July 26, 2013 at Lama Tharchin Rinpoche's Parivirvana
To kick off our Mamaki Project, in July we raffled off a Hayagriva statue that was blessed by Dzongsar Khyentse Rinpoche. The statue was won by Linyu Lee of Sacramento. Through ticket purchases and donations, we have already raised over $14,500 for the water projects. We have begun to make progress on restoring the Life Release Offering Pond (see below), but much more needs to be done and we need your help.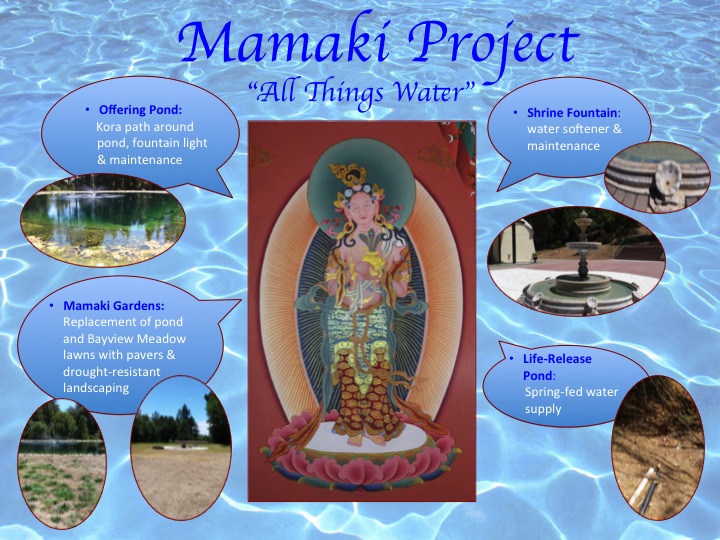 We make water offerings every day at Pema Osel Ling to the Three Jewels with our ponds, shrine fountain, and saffron water in the shrine room. Water, the female deity Mamaki, represents the absolute purity of the Buddhas with eight positive qualities: clear, cool, sweet, light, soft, free from impurities and harm to throat or stomach. It is said to be the best offering, as it is essential to all life.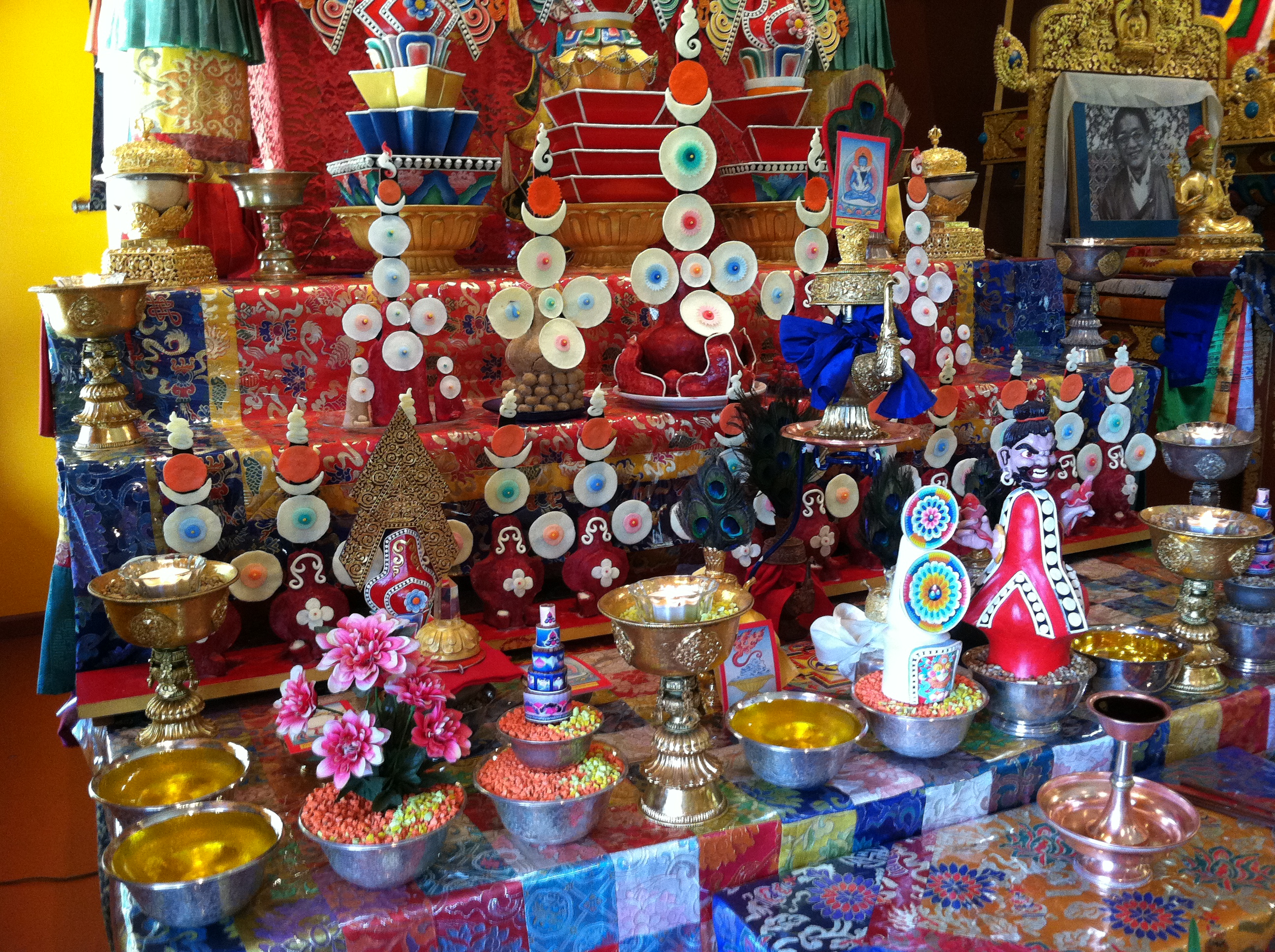 We have been greatly affected by the severe drought in California and need to install drought-resistant landscaping and low-use irrigation. We also need to repair and upgrade our current water system and maintain our ponds and fountains. In addition, to prepare for potential El Niño rains this winter, we want to purchase and install generators to keep electricity, heat and water supplied to Pema Osel Ling in cases of emergency.
Offering Pond at Pema Osel Ling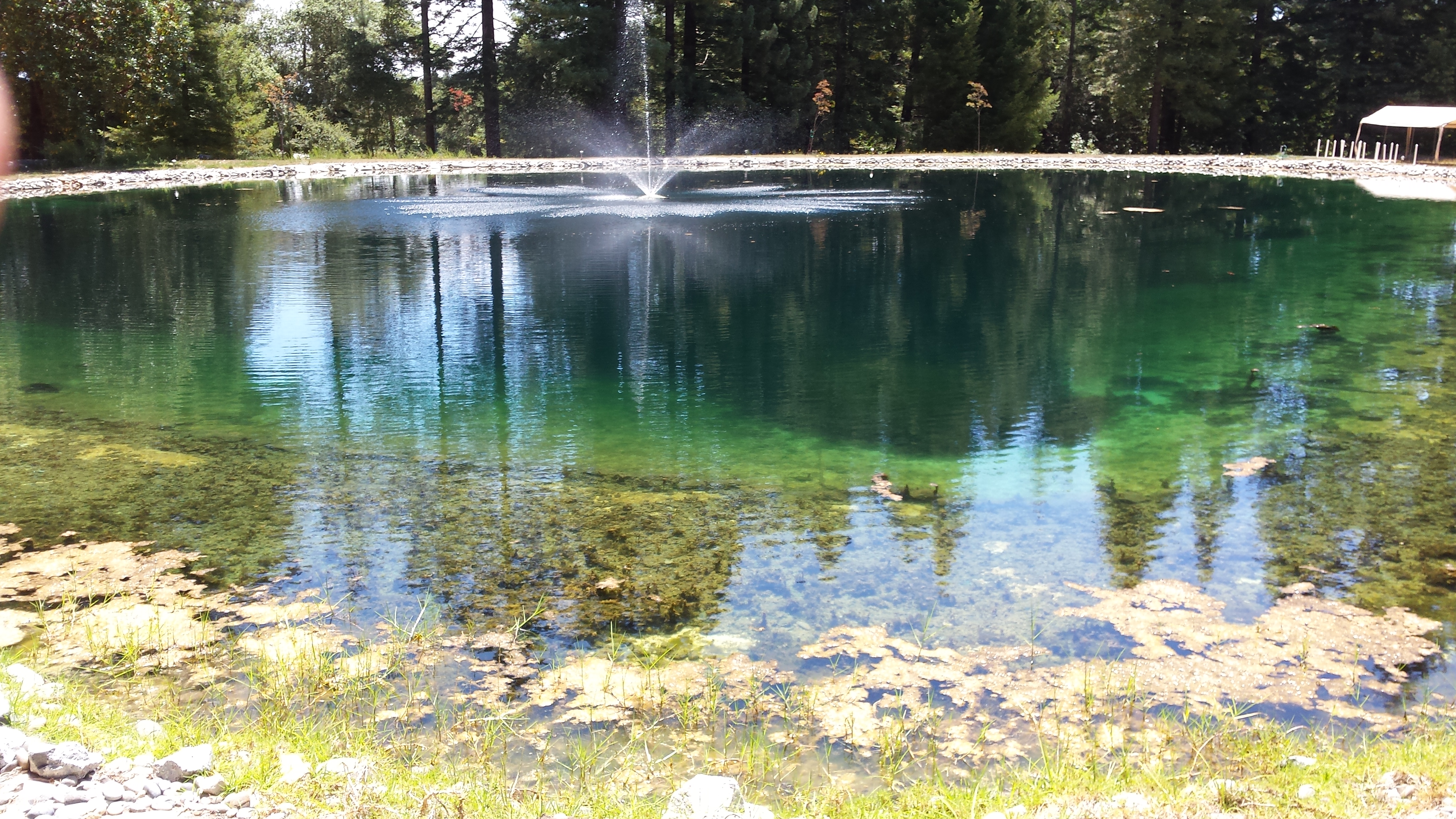 Dungse Thinley Norbu Rinpoche did korwa around this pond whenever he visited. Lama Tharchin Rinpoche often spoke about the importance of keeping the pond full and beautiful. We need to:
Maintain the new wells to keep the pond full;
Purchase a bigger pump and new lights on the fountain;
Run the filter and pump continuously;
Put in non-toxic treatment several times a year to keep algae in check.
Life Release Offering Pond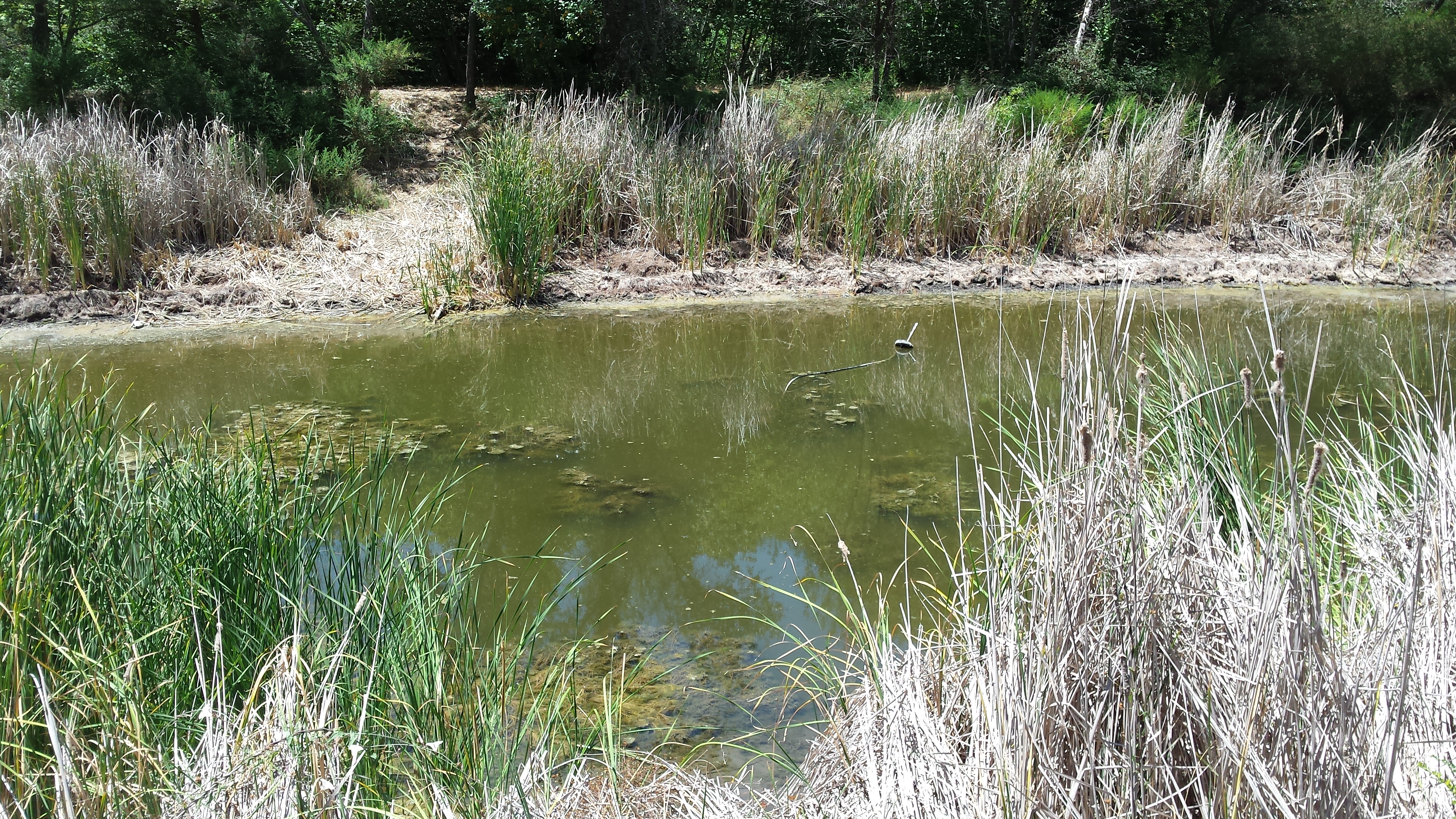 Lama Tharchin Rinpoche put treasure vases in this pond and it is stocked with fish from years of life releases. The pond also provides extra fire safety (CFD helicopters scooped out water for the area during the 2008 fire). The fire destroyed the pipes that brought water from the mountain springs and the fountain that aerated the water is no longer working. Currently the water is extremely low and stagnant. We need to:
Repair the pipes to carry water to the pond;
Repair the cistern that stores creek water which feeds the pond;
Install spring baskets on the mountain – the most efficient way to capture and store water;
Repair the fountain and install a new aerator.
Shrine Fountain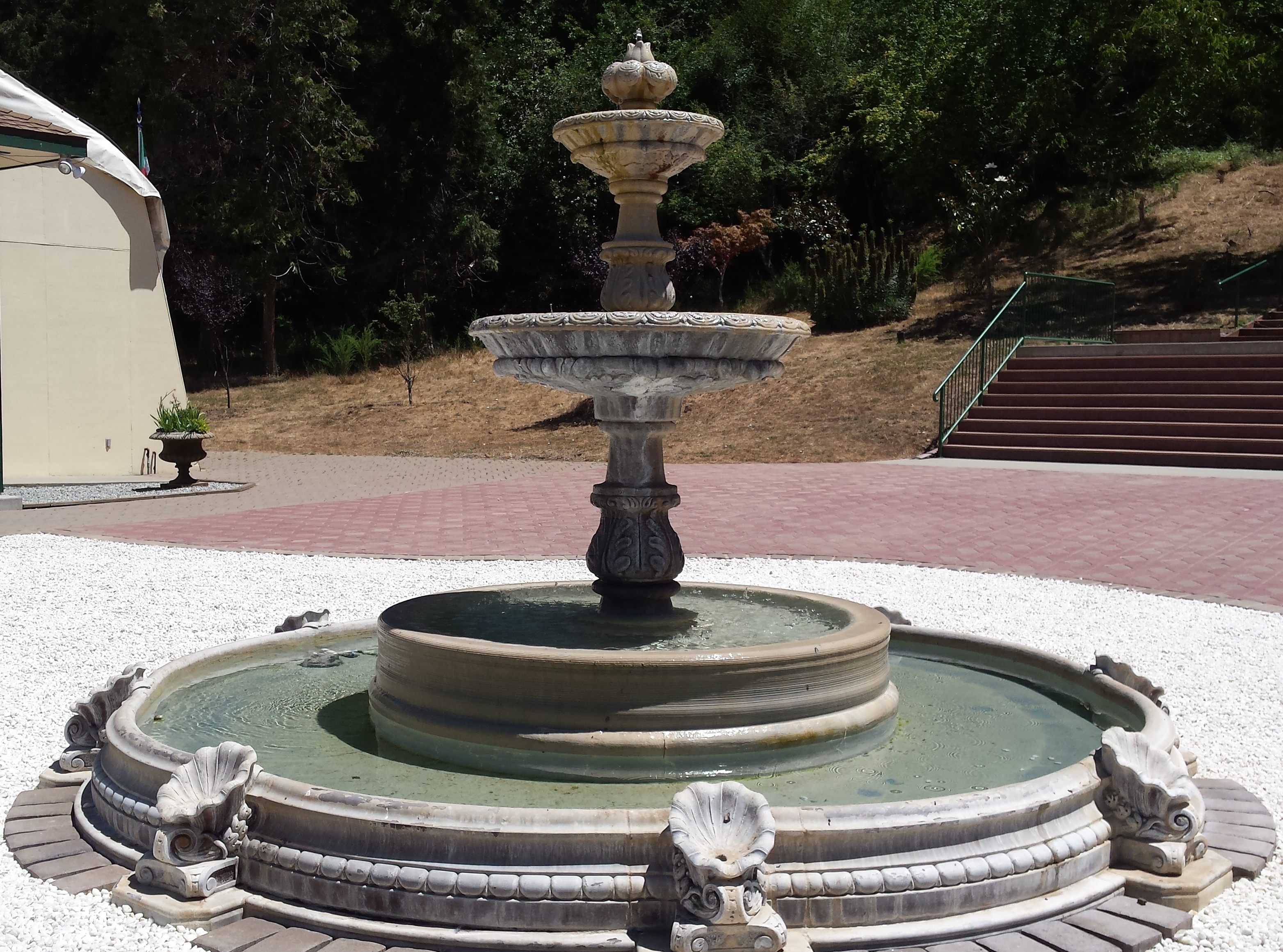 Many sublime lamas have entered our shrine room to the sound of the water and have stopped to make an offering prayer. The fountain is an integral part of the beautiful "container" for the ku-dung stupas that Lama Tharchin Rinpoche spoke about. We need to:
Install a water softener to keep pipes from clogging;
Run the filter and pump continuously;
Regularly maintain and clean the system and cement parts.
Water Softeners
The water in the Santa Cruz Mountains is extremely high in mineral content and clogs pipes very quickly. It has already destroyed a number of systems. We need to:
Install a water softener at the two sources for irrigation and potable water.
Drought-Resistant Gardens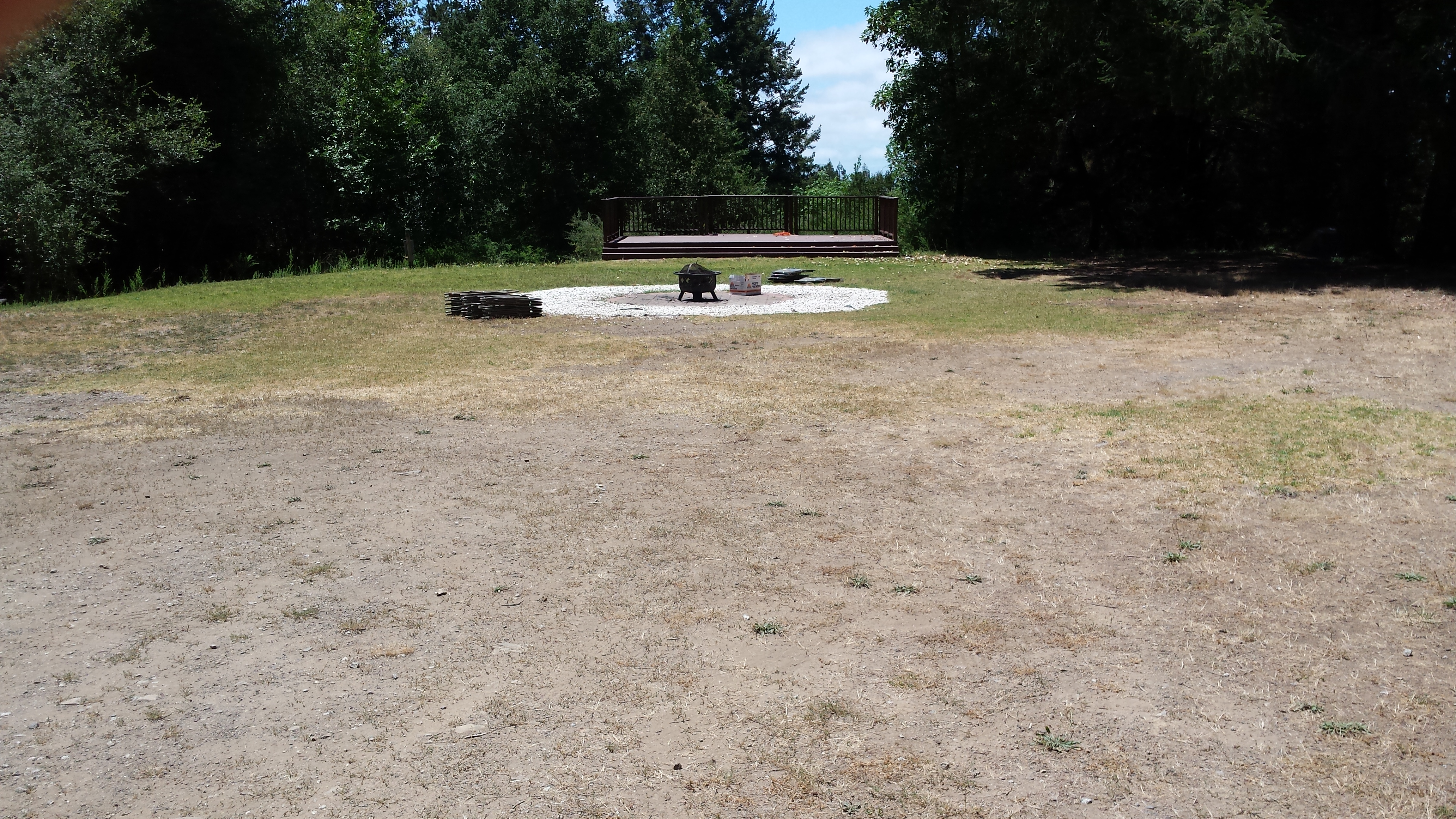 As the drought is impacting us heavily we need to take quick measures, not only for the beauty of our offerings, but for the economic survival of our wedding business, which supports our Dharma activities. We need to:
Landscape with drought-resistant plants;
Install low-use irrigation;
Pave selected areas to save water, including a korwa path around the offering pond and the fire pit area behind the sangha house ("Bay View Meadow").
Generators
Occasionally, our source of electricity is cut off during winter storms. This year we are predicted to have severe rains due to El Niño conditions. Being without electricity, heat or water on the property is a hardship for staff, retreatants and event participants that we want to prevent in the future. We will:
Purchase and install high-capacity generators to run the main well and storage pumps, and the electricity to the main house, cabins and sangha house.
If you would like to make a tax-deductible donation to this project you can do so below. You may also mail a check to Vajrayana Foundation, 2013 Eureka Canyon Road, Watsonville, CA 95076 at any time.
Thank you, and may all beings benefit!
We offer golden saffron water in gleaming silver water bowls every day in our shrine room. You are welcome to sponsor water offerings in this way.