What is Ngondro and why will you benefit?
Dungse Thinley Norbu Rinpoche said in his introduction to A Cascading Waterfall of Nectar, "As an example of the importance of the preliminary practices [Ngondro], if someone wants to build a special house or temple, the most important part of the construction is the foundation in order for the building to be stable." Similarly, Lama Tharchin Rinpoche taught, "Ngondro is called a preliminary practice because it lays a foundation for the two main stages of Vajrayana practice: the creation stage and the completion stage. Since it contains all paths to the realization of enlightenment, every effort should be made to complete the Ngondro in order to fully cultivate and realize its profound benefits."
Ngondro is the gateway to the advanced practices of Dzogchen, as well. The lamas of the Vajrayana Foundation have required students to finish their Ngondro in order to participate in Rushen (a secret practice that comprises the Dzogchen preliminaries), our annual Trekchӧd (Cutting Through Solidity) teachings, and in other advanced practices.
FOR INFORMATION OR TO JOIN THE
DUDJOM TERSAR NGONDRO PROGRAM
CLICK HERE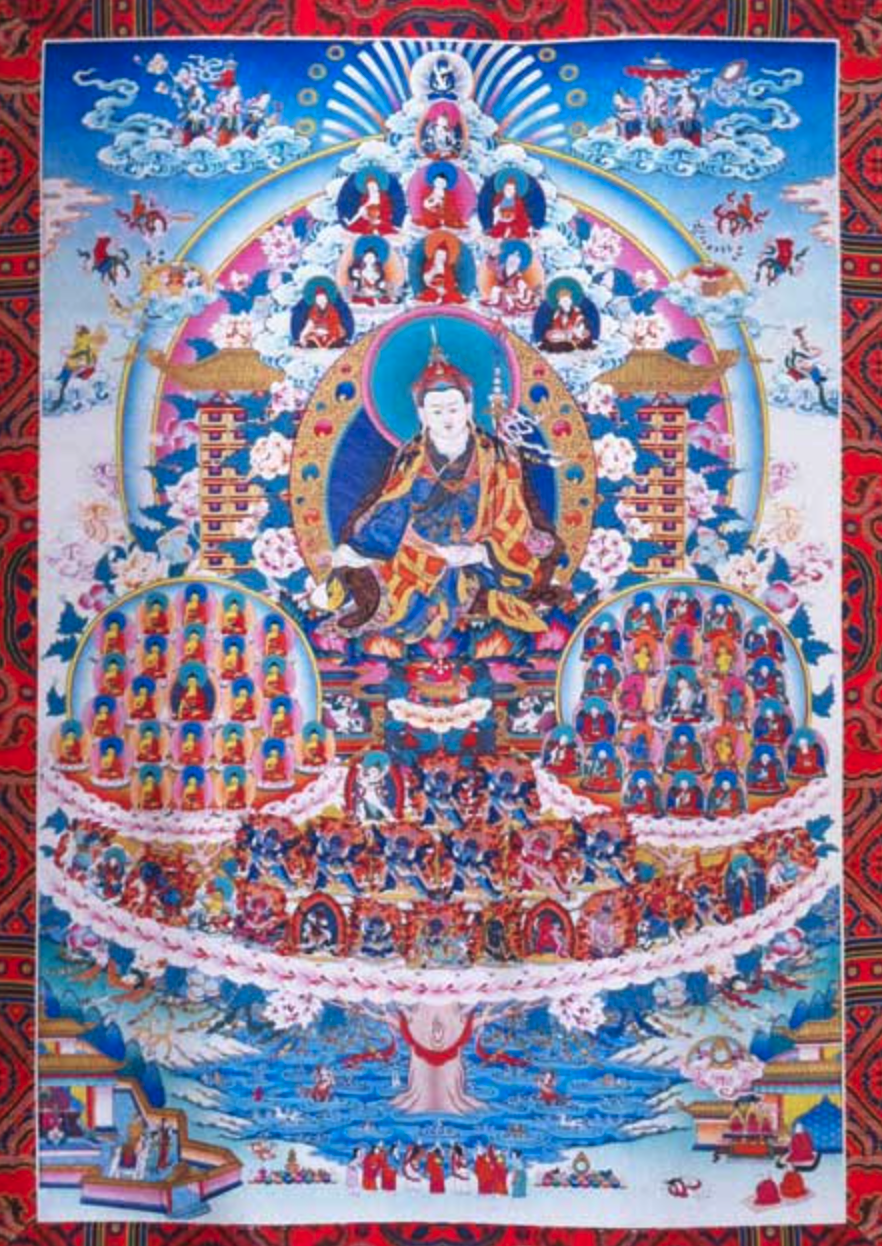 FEBRUARY 2023 NGONDRO ACTIVITIES
with TulkuThadral Rinpoche

Ngondro Lung & Teaching Open to All:
for the Vajrayana Foundation Monthly Ngondro Livestream
Dudjom Tersar Concise, Sater Ngondr Ngondro
and Dudjom Lingpa Troma Nakmo Ngondro Lung
and Ngondro Teaching:

HOW TO MEDITATE WITH CONFIDENCE Part 2
February 8th 5:00 - 6:30 PM

Livestream or in-person with 24 negative covid test result

Streaming link:https://www.youtube.com/watch?v=fxYf5rChHdk

FEBRUARY 26th 11:00 am

Q & A with with Tulku Thadral Rinpoche
~ For our Ngondro Program Participants only ~
FEBRUARY 19th 9am Pacific
Dudjom Tersar Ngondro Accumulation
with Choying Wangmo
~ For our Ngondro Program Participants only ~
Dudjom LIngpa Troma Nakmo Ngondro
Daily Practice Accumulation Morning Practice
Daily Feasts Evening Practice
Chinese - Tibetan - English


~ For our Ngondro Program Participants only ~