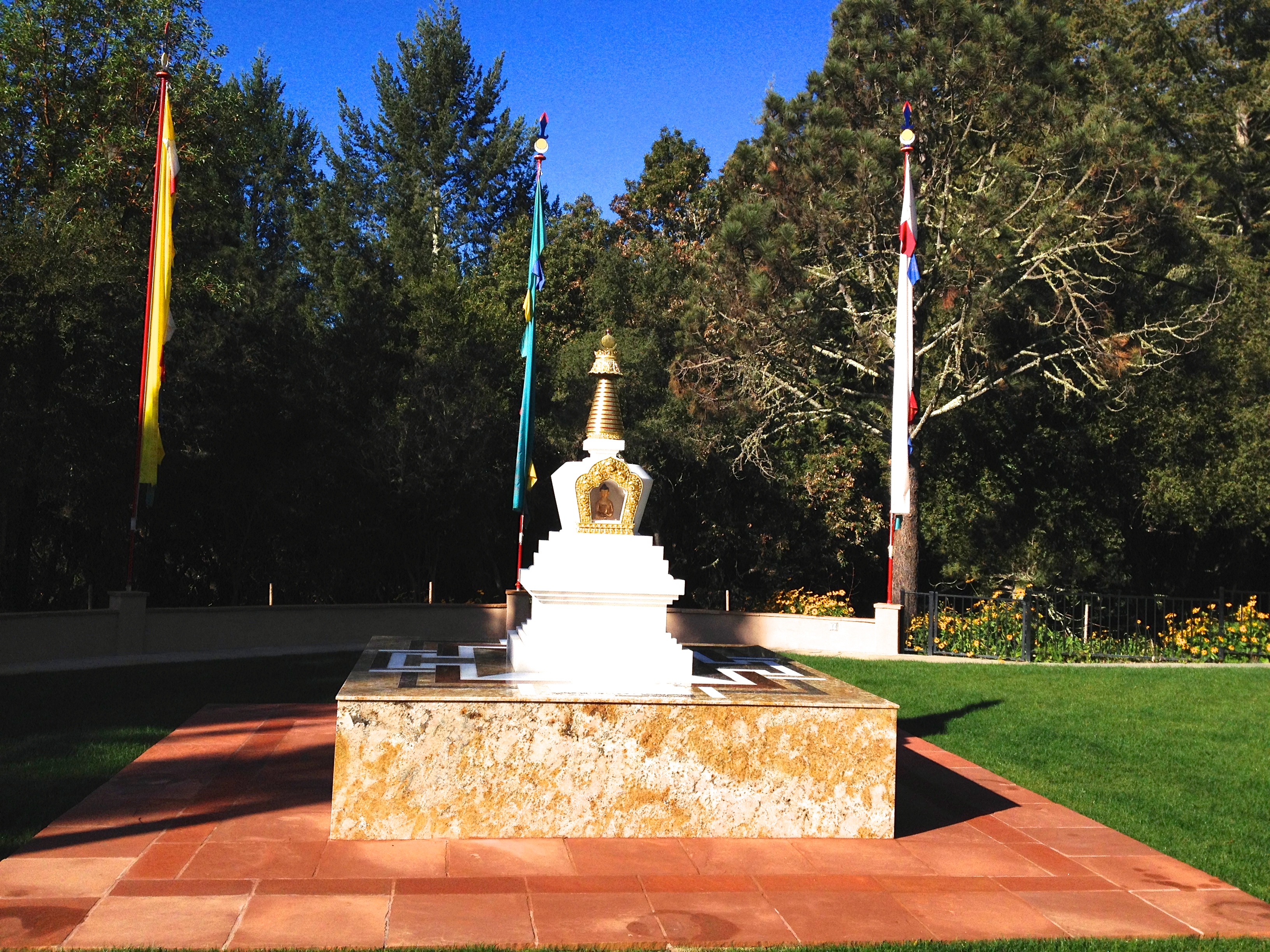 Ku-dung Stupa for Lama Tharchin Rinpoche
Early in 2014 we began soliciting items for an auction to help us complete the Ku-dung stupas for His Holiness Dudjom Rinpoche, Kyabje Dungse Thinley Norbu Rinpoche and Lama Tharchin Rinpoche. We were able to achieve much of our original goal through generous donations, and have turned our auction focus to completing projects related to the stupas. Funds we raise through this auction will allow us to create a protective pagoda covering and decorative mandala fence for Lama Tharchin Rinpoche's marble stupa, finish the sacred text library adjacent to the Ku-dung stupas in the shrine room, and complete the last details on all three stupas.
Thank you, everyone, for making this auction such a great success!