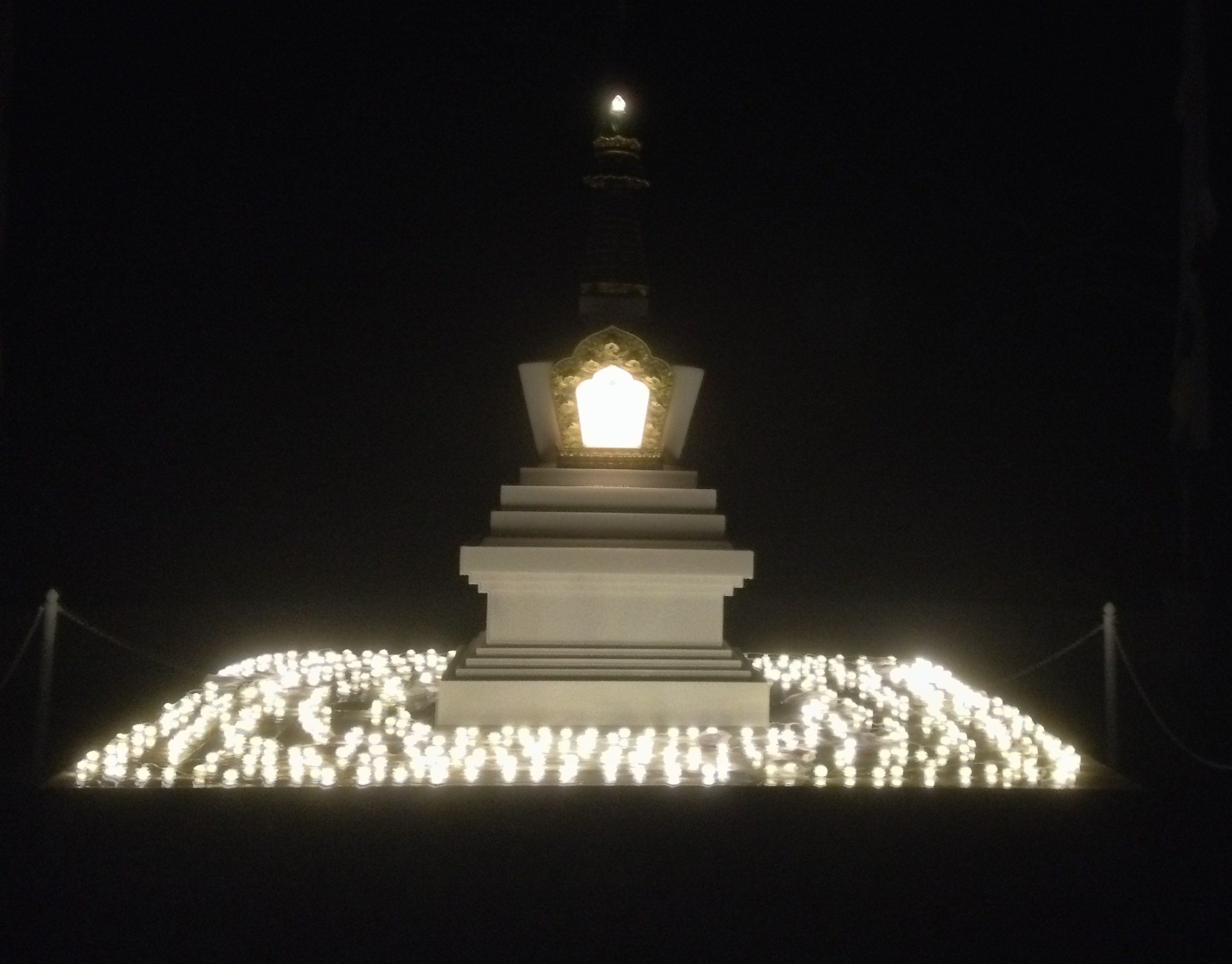 At Pema Osel Ling we will be offering strings of beautiful white lotus lights on the mandala base of Lama Tharchin Rinpoche's reliquary stupa for his Dechö.
Lama Sonam Rinpoche has said that "by making light offerings, we are praying not only for the enlightenment of all beings, but especially for the swift rebirth of Lama Tharchin Rinpoche. The outer lights symbolize the inner light of our own practice. Our meditation cultivates our natural light. Light can manifest for many beings to dispel ignorance, bringing incredible merit to ourselves and to all sentient beings. By offering lights, we are praying that the inner light of all beings is joined with infinite light."
Please join us by making offerings to sponsor tsok, butter lamps, and Dorsem Lama Chöpa shrine loaner texts. You may also make an offering to sponsor someone else to attend the retreat who may otherwise not have the resources.