Thank you for helping with:
The completion of the Red Dorje Drolo Stupa Mandala
,
a long held aspiration of Lama Tharchin Rinpoche and Lama Sonam Rinpoche.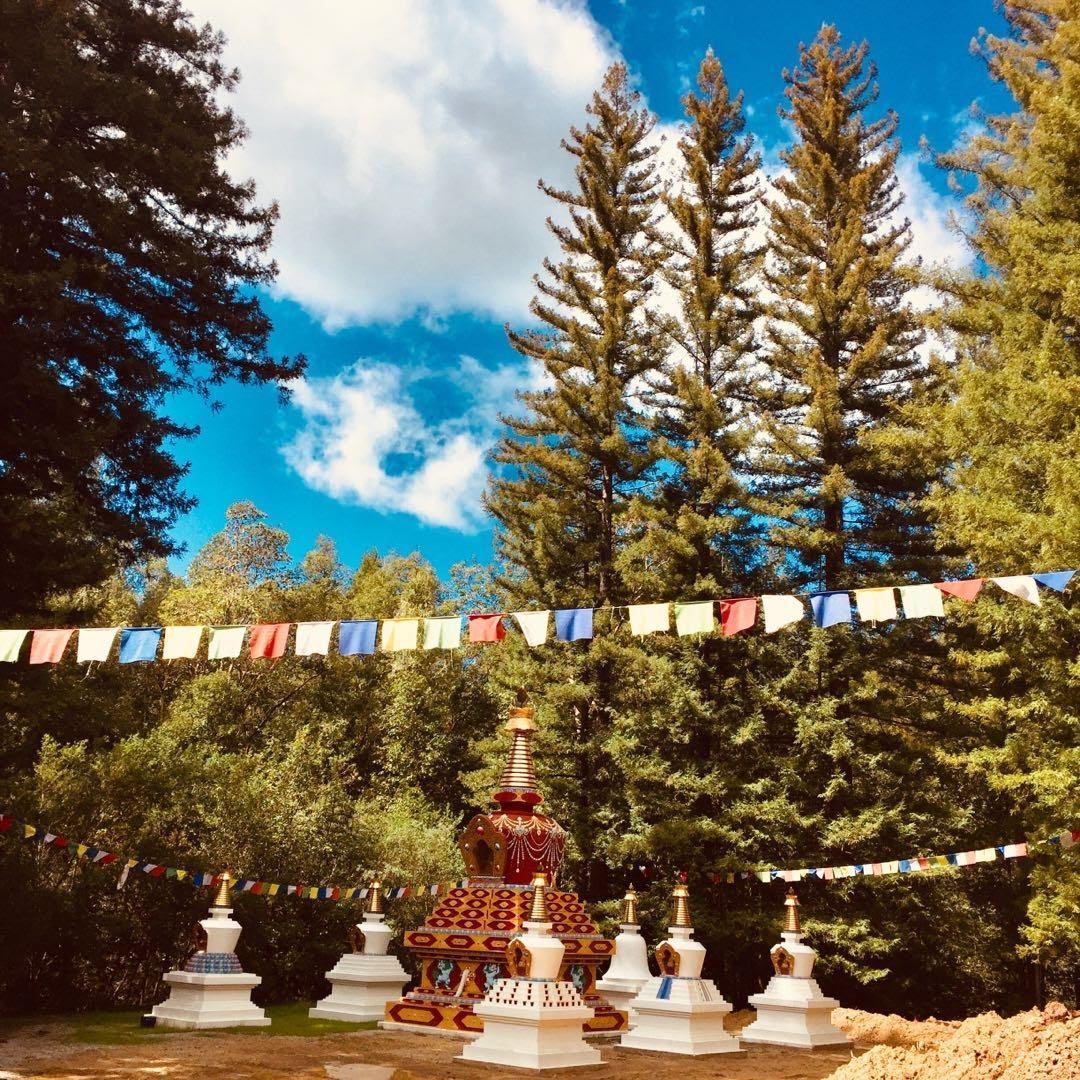 Thank You for helping us complete this sublime project!
Friend $25 –
Supporter $54 –
AUSPICIOUS PILLAR $108 –
Daka/Dakini $250 –
Founder $500 –
Patron $1,000 –
Benefactor $2,000 –
Donate any amount
Recurring donation - Split your donation over 3 months
Auspicious Pillar Recurring Pledge: $36 per month for 3 months ($108 total)
Daka/Dakini Recurring Pledge: $83 per month for 3 months ($249 total)
Founder Recurring Pledge: $167 per month for 3 months ($501 total)
Patron Recurring Pledge: $333 per month for 3 months ($999 total)
You may also send a check for any amount to Vajrayana Foundation, 2013 Eureka Canyon Road, Watsonville, CA 95076
Click here to make a legacy gift and other ways to financially support Pema Osel Ling.
THANK YOU FROM THE BOTTOM OF OUR HEARTS!
DEDICATION OF MERIT
By this accumulation of merit, may I obtain all-seeing omniscience
and may all faults be defeated.
The whirling, turbulent waves of birth, aging, sickness
and death—from this ocean of samsara, may I liberate beings.
(Translated by Dungsé Thinley Norbu Rinpoché)