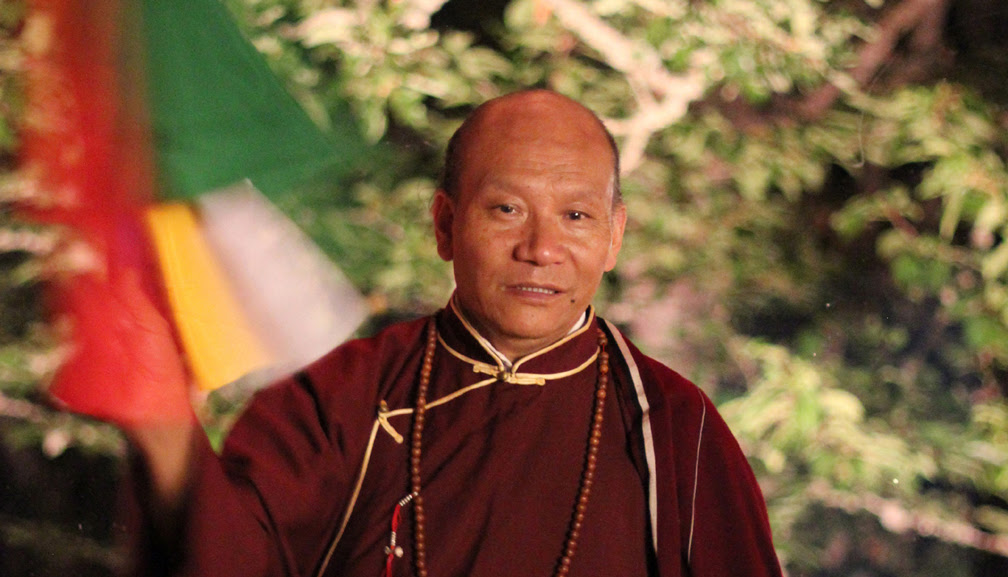 Lama Sonam Tsering Rinpoche
Lama Sonam Tsering Rinpoche is a Nyingma master of Tibetan Buddhism. At a very young age he began learning the scriptures with his father. From there, he began his training in the Dudjom Tersar lineage, the two stages of creation and completion, at His Holiness Dudjom Rinpoche's monastery, Dudul Rabten Ling. His studies included ritual arts, music, sacred dance, and retreats. He also served as a ritual master, chopön, for many years.
Under the guidance of His Holiness Dudjom Rinpoche, Lama Sonam Rinpoche completed his extensive Buddhist education at the Ngagyur Shedrup Dodjo Ling. He received the complete teachings, empowerments, and instructions on the Dudjom Tersar and other Nyingma traditions from many Lamas and Khenpos.
Following this, Chagdud Rinpoche invited him to the United States. Over the years, while serving as a resident Lama at Dechen Ling Buddhist Center, Chagdud Gompa, in Oregon he helped centers across the country. To fulfill the wishes of Chagdud Rinpoche and Lama Tharchin Rinpoche he brought the tradition of drubchen and Dudjom Tersar Lama dances to America for the first time. He also served His Holiness Dungse Thinley Norbu Rinpoche by teaching the children at the Lotus School in upstate New York for many years. Later, His Holiness Dungse Thinley Norbu Rinpoche and Lama Tharchin Rinpoche both entrusted him to oversee and guide the Vajrayana Foundation, Pema Osel Ling, where he currently resides. He is also a founding teacher at Saraha Nyingma Buddhist Institute in Oregon.
Lama Sonam Rinpoche has an extraordinary way of conveying the wisdom and compassion of the Buddhadharma to young people and adults alike. He is a humble practitioner with boundless energy for the Dharma which he ceaselessly and joyfully applies for the benefit of all beings.