Sponsor Vajrakilaya Gutor Losar Ritual Activities


From the beginning, one of the most important activities held at Pema Osel Ling has been the Gutor Losar Vajrakilaya Retreat. Wrathful practice is traditionally performed on the final days before the Tibetan New Year to pacify all negative activities, bad fortune, illness, and obstacles of the past year.


This year, 2017, we have expanded our Gutor Losar activities to two weeks, beginning with a Putri Rekphung Vajrakilaya empowerment from Tulkul Thadral Rinpoche, and continuing with special protector accumulations.
Vajrakilaya puja requires many tormas (ritual sculptures). The large zorchen torma that is thrown into the bonfire on Gutor Day (Feb. 25th) to dispel negativity of the past year, is made from a mold sculpted in 2011 by Lama Tharchin Rinpoche. It is incredibly detailed and will be decorated with Lama Sonam Rinpoche's special phurba mandala (phur drom) and other ritual objects.


"If you are able to come to [a] retreat that is wonderful, but the other way you can establish tendrel (auspicious connection) is to make a material offering with faith, devotion, and a pure mind… [to connect with] the blessings of the puja and retreat." -Lama Tharchin Rinpoche

Connect to this sublime activity through making offerings on behalf of yourself and your loved ones. We will read the names of all sponsors and their dedications each day during tsok.


SCROLL DOWN FOR DIFFERENT RITUAL ACTIVITIES AND AMOUNTS
IF YOU WOULD LIKE TO SPONSOR A DAY OF RETREAT, INCLUDING RITUAL ACTIVITY, AIRFARE AND FOOD FOR THE LAMAS, SHRINE UTILITIES, AND STAFF COSTS, PLEASE E-MAIL office@vajrayana.org
♦♦ AFTER MAKING YOUR DONATION, TO INCLUDE NAMES AND DEDICATIONS FOR TSOK, BUTTERLAMPS, TORMA SPONSORSHIP, ETC., PLEASE EMAIL offerings@vajrayana.org.
Sponsor Losar Prayer Flags For
Yourself and Loved Ones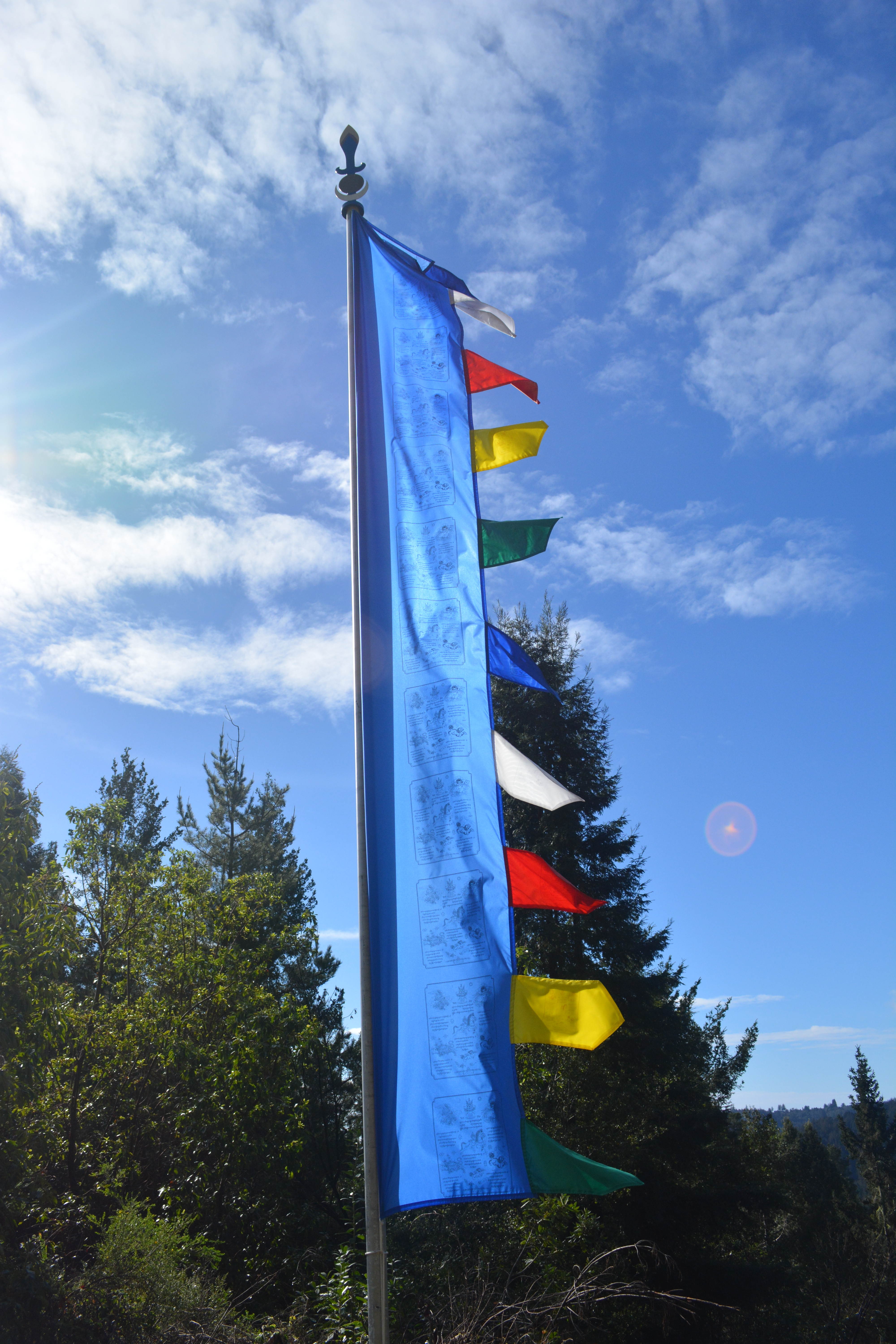 Prayer flags are for the enhancement of health, longevity, wealth, and all desirable qualities. The prayer flags at Pema Osel Ling contain great blessings as the design and prayers on each flag come directly from HH Dungse Rinpoche. (Flags are handmade in the USA.)
According to tradition, on Losar Day (Feb. 27, 2017), we will replace all prayer flags with new ones in a Riwo Sang Chod (smoke offering) puja.
It is traditional to put names on prayer flags to help clear obstacles for the coming year. We will put yours and/or a loved ones' name(s) on our prayer flags to generate blessings and clear obstacles to health, wealth and longevity for the upcoming year.
After we receive your offering and names, we will send you an emailed dedication card that you can forward to the people for whom you have sponsored flags.
"The raising of prayer flags removes obstacles to the path of enlightenment. It is particularly good for those experiencing illness and obstacles. It will increase 'windhorse' life energy and bring good fortune and success in the New Year!" -Lama Tharchin Rinpoche
♦♦ AFTER MAKING YOUR PAYMENT, TO GET YOUR NAMES ON YOUR PRAYER FLAGS, YOU MUST EMAIL THEM TO offerings@vajrayana.org NO LATER THAN FEBRUARY 25th, Noon PST. THANK YOU!
To read more from Lama Tharchin Rinpoche and Lama Sonam Rinpoche about Prayer Flags, click here.

Funds raised above the costs of the prayer flags will go to supporting all Losar activities and the Shrine.
To make an Offering of Any Amount for any Vajrakilaya-Losar ritual activities - Please specify what you are sponsoring upon payment.