Offering Pond and Dudjom Yangsi Rinpoche's 2018 Empowerment Tents
Thank You!
Your Year-End Gift will preserve Pema Osel Ling as a place of refuge - now and for future generations!
You may make a donation in a loved one's name and we will send you a link to a beautiful dedication e-card that you can send to them. Details below.*
Supporter $54
Auspicious Pillar $108
Daka/Dakini $250
Founder $500
Patron $1,000
Donate any amount
Recurring donation - Split your donation over 3 months
Auspicious Pillar Recurring Pledge: $36 per month for 3 months ($108 total)
Daka/Dakini Recurring Pledge: $83 per month for 3 months ($249 total)
Founder Recurring Pledge: $167 per month for 3 months ($501 total)
Patron Recurring Pledge: $333 per month for 3 months ($999 total)
Consider becoming a Dharma Advocate
(those who donate $5,000 or more)
E-mail offerings@vajrayana.org and we will contact you personally.
You may also send a check to Vajrayana Foundation,
2013 Eureka Canyon Road, Watsonville, CA 95076
* If you are making an offering for a loved one and would like thier names read in the first
Guru Rinpoche tsok of the New Year you may enter the names in the PayPal form or email offerings@vajrayana.org
Click here for a legacy gift and other ways to support Pema Osel Ling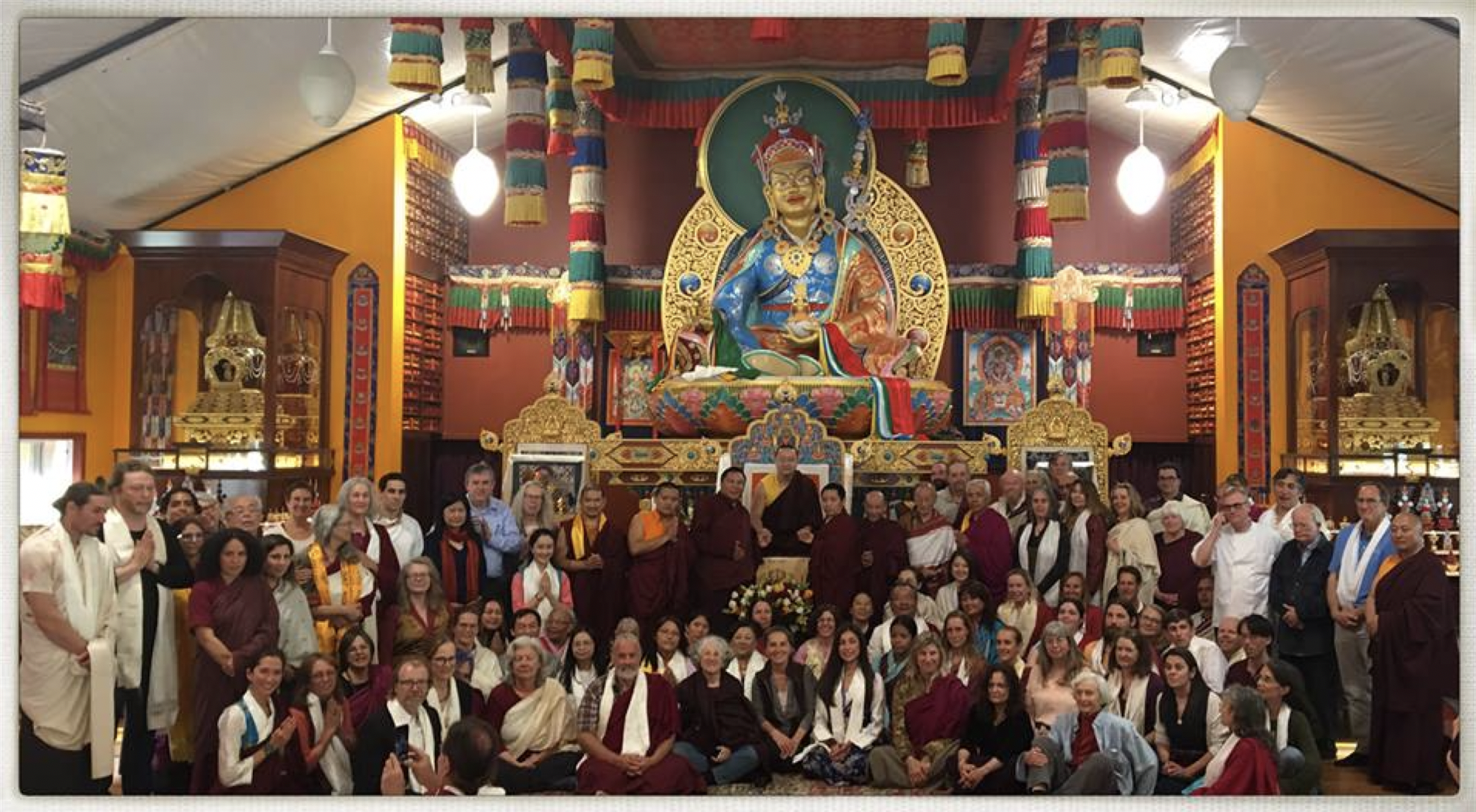 2018 Vajrakilaya Drupchen with Kyabje Dudjom Yangsi Rinpoche
THANK YOU FOR YOUR SUPPORT AND GENEROSITY!
DEDICATION OF MERIT
By this accumulation of merit, may I obtain all-seeing omniscience
and may all faults be defeated.
The whirling, turbulent waves of birth, aging, sickness
and death—from this ocean of samsara, may I liberate beings.
(Translated by Dungsé Thinley Norbu Rinpoché)