Vajrayana Foundation Monthly Dharma Activities
at the
Wisdom Center of Santa Cruz
740 Front Street, The Galleria #155
Santa Cruz, CA 95060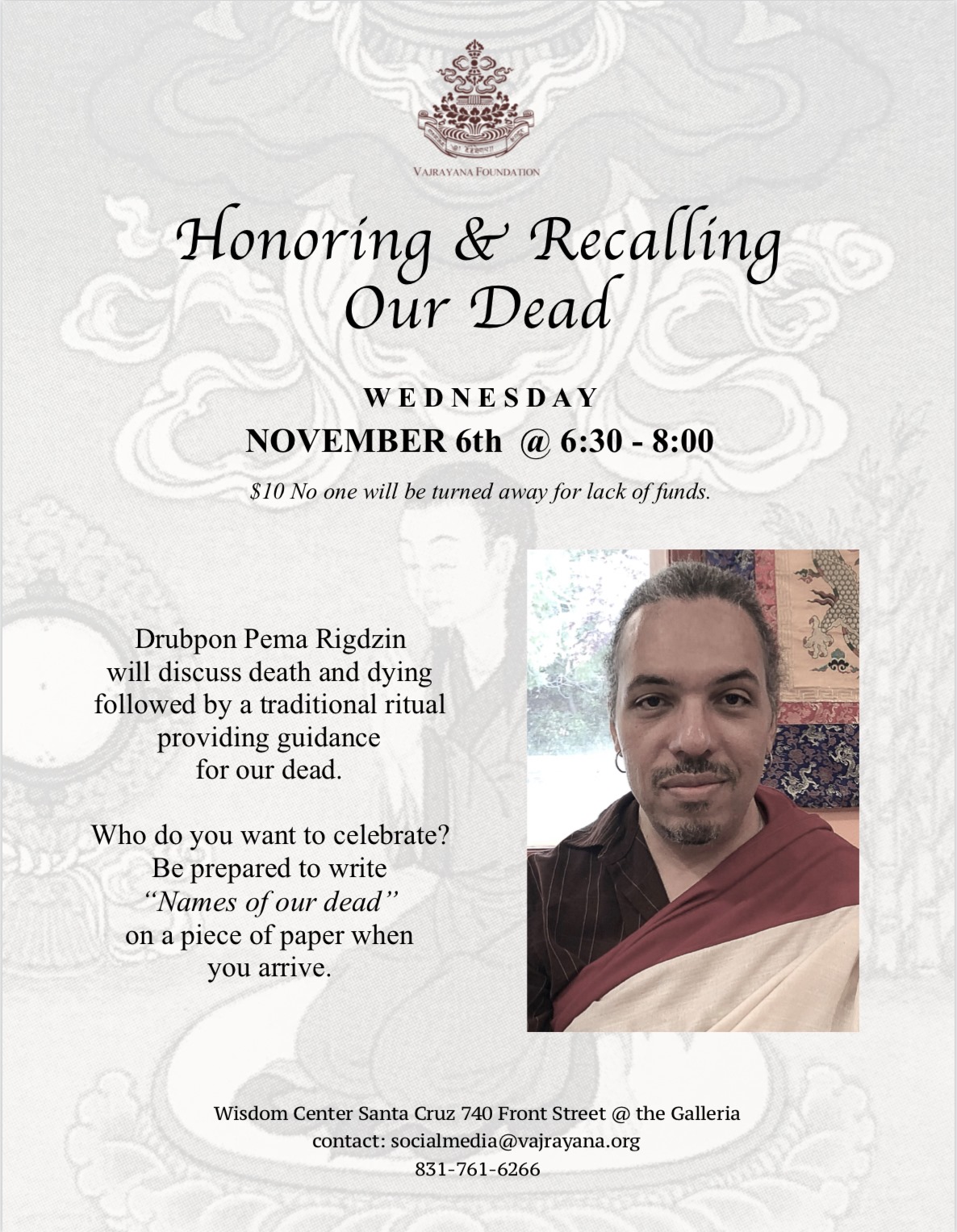 November 6th @ 6:30~8:00 PM
Honoring and Recalling our Dead
with Drubpon Pema Rigdzin
$10 ~ No one turned away for the lack of funds.
Drubpon Pema Rigdzin will discuss death and dying followed by a traditional ritual providing guidance for our dead.
who do you want to celebrate? Be prepared to write "Names of our dead" on a piece of paper when you arrive.
Note: There will be a preparatory ritual 5:45 - 6:15. You are not required to attend.
But if you wish to attend, you must RSVP sonam@vajrayana.org
Ther

e

will be no text available for you to follow.
You will simply sit, rest, and participate in silent meditation or as an observer.

The preparatory ritual will be performed by Drubpon alone
.

After the talk, the ritual ceremony will continue with a small fire offering ritual and food and drink feast. There will be no text for this section, but Drubpon Pema Rigdzin will be reciting the ritual in English.
WE ARE AT THE WISDOM CENTER ON THE
FIRST WEDNESDAY OF EACH MONTH
Save these upcoming dates.
Topic to be announced.

DECEMBER 4th @ 6:30~8:00 PM

#wisdomwednesday