Vajrayana Foundation Monthly Dharma Activities
at the
Wisdom Center of Santa Cruz
740 Front Street, The Galleria #155
Santa Cruz, CA 95060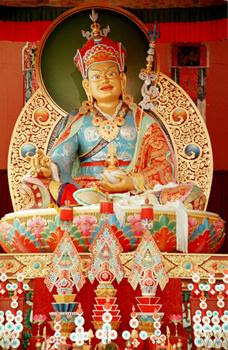 All our events at the Wisdom Center are currently on hold
due to the

Shelter in Place

Order. We will resume our normal monthly schedule
when possible and will being with
The Tibetan Ceremony to Recapture Longevity and Vitality
with Drupon Pema Rigdzin.

TO BE ANNOUNCED AFTER SHELTER IN PLACE...
Ceremony to Repair, Restore and Reclaim Life Energy, TseGuk


$15~ No one turned away for the lack of funds.
Drubpon Pema Rigdzin will guide us through the visualization and practice of TseGuk.
Tseguk is a traditional ritual for recharging the natural 5 elements, retrieving lost longevity
and the body's protective energy by repairing and restoring our capacity to heal,
strengthen our will to live, and enhance creativity.

We are at the Wisdom Center on the
First Wednesday of each Month
6:30 ~ 8:00 PM


2020 Schedule

Ceremony to Repair, Restore and Reclaim Life Energy, TseGuk
Dudjom Tersar Ngondro Practice and Introduction
Ceremony to Dispell the Spirit of Poverty, YangGuk
YangGuk Pre~registration is suggested to reserve your spot: https://conta.cc/2whpdQu
#wisdomwednesday