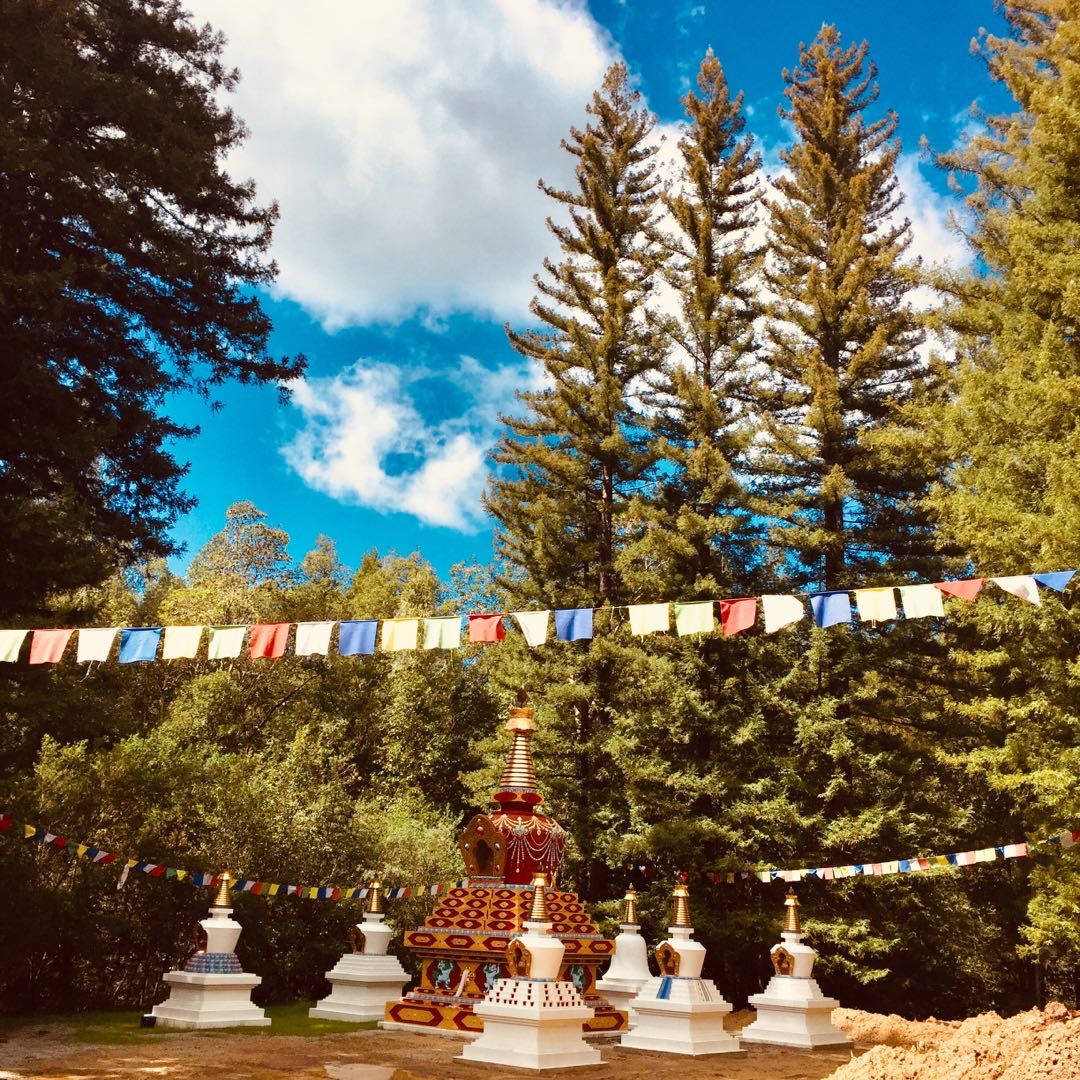 Stupas: Unsurpassed Benefit in This Turbulent Time
Lama Sonam Rinpoche
by streaming
Thursday, October 15, 10:30 am - 12:30 pm
Click Here to join the YouTube Livestream!

Join us for these special teachings from Lama Sonam Rinpoche on the meaning and benefit of stupas. In this time when the imbalance of the outer and inner elements gives rise to the conflicts and disasters that threaten us all, the purifying power of sacred stupas is unparalleled in the ability to benefit the beings of the world. These teachings are being publicly offered in an effort to provide peace and connection in these trying circumstances.
This teaching will be available for at least one month, you can access it anytime using the
YouTube link
above. We welcome everyone to participate!
Please consider making an offering of any amount for Pema Osel Ling's Red Dorje Drolod Stupa project by donating
at this link
or by contacting Vajrayana Foundation Bookkeeping at (831) 761-6273.