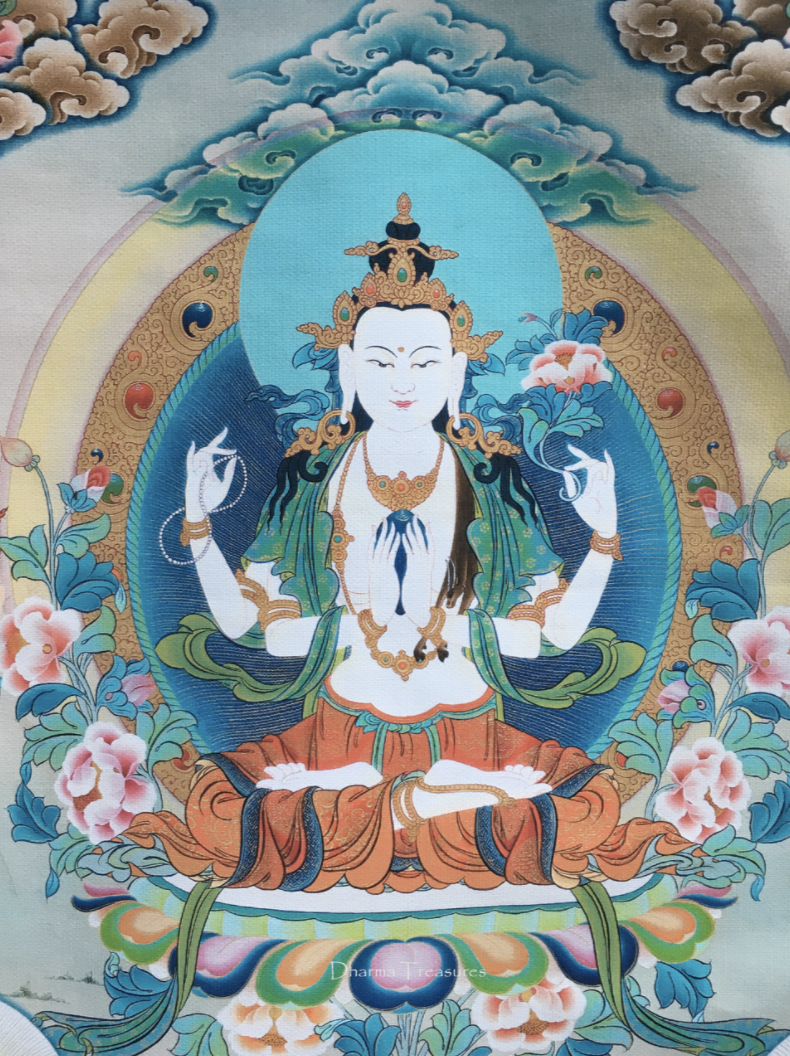 Avalokiteshvara
The Thirty-Seven Practices of a Bodhisattva
Teachings by Streaming
with Lama Sonam Tsering Rinpoche
Friday, October 23 through Sunday, November 1
Daily 10:30 am to 12:30 pm
Dudjom Rinpoche's Avalokiteshvara Daily Practice Lung
October 31, 10:30 am
Register
(no charge)
Lama Sonam Rinpoche will give teachings on this classical Mahayana text by the fourteenth century Tibetan master, Gyalse Ngülchu Thogme Zangpo. According to Rinpoche, Thogme Zangpo was a bodhisattva himself, and an emanation of Avalokiteshvara (Chenrezig). Many stories illustrate his exceptional compassion, even from very early childhood.
Rinpoche says these teachings are really necessary at this time, as we are lost without the compassion of Avalokiteshvara. Learn how to be an extraordinary human being, with dignity, decency, kindness, respect, a sense of community and dedication to serving others.
Rather than living with ordinary selfishness, follow the example of the Bodhisattva to help other humans and animals, and even restore the energy of the environment.
The teachings will be recorded and available for at least one month for those who register. Everyone is welcome to attend, and if you are not able to make a donation at one of the suggested levels, please contact office@vajrayana.org. All fees and donations over the cost of supporting the streaming will help sustain Pema Osel Ling.
Lama Sonam Rinpoche has prepared a new translation of the root text of the Thirty-Seven Practices of a Bodhisattva. It is available as a
digital download from Dharma Treasures here
. The root text will also be available online (read-only) during the teachings.
Please visit this page for the links to our daily pujas on these days. Everyone is welcome to attend.