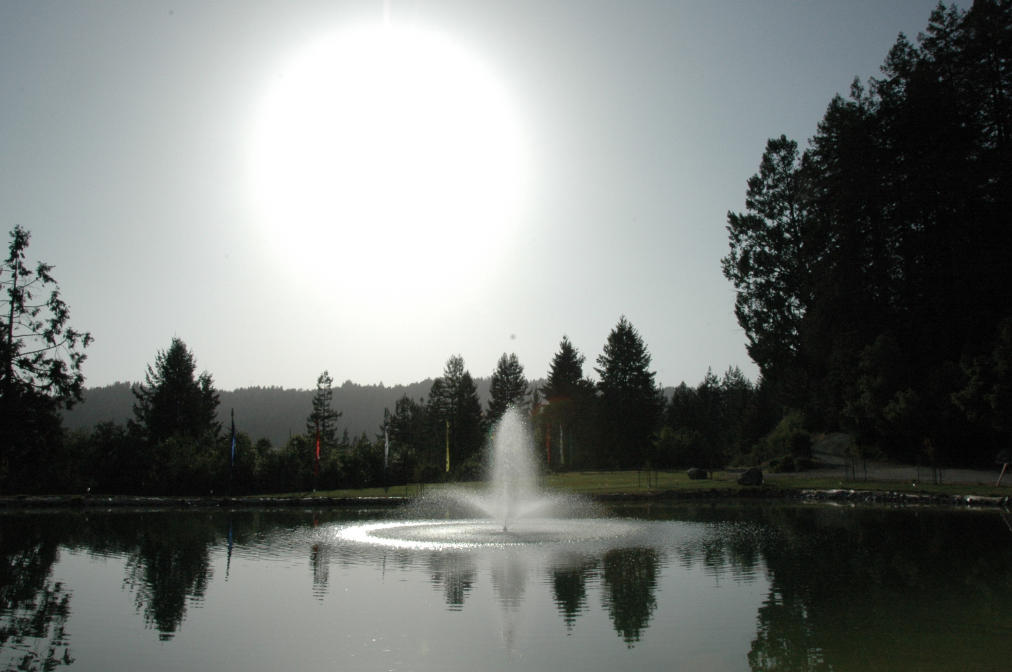 Private Retreat Week
November 28 - December 4
We have set aside a special week following our annual Thanksgiving Retreat for sangha to spend time at Pema Osel Ling doing private retreat. Whether you want to spend time doing Ngondro accumulations, reciting the Vajra Armor mantra in solitude, or practicing your yidam deity, this is an ideal time to consider doing a personal retreat at Pema Osel Ling.
Wisdom teachers through the ages have recommended that we go to the mountains whenever possible to do reteat. Pema Osel Ling has been blessed by the presence of so many sublime lamas, that there is a special energy that supports practice here.
Lama Tharchin Rinpoche said "Pema Osel Ling is one of the best places to do practice. We have incredible holy supporting objects like the body aspect of Guru Rinpoche's statue, made by our Lord of Refuge Dungse Thinley Norbu Rinpoche, and the mind aspect or our stupas."


And, as Lama Sonam Rinpoche has told us, "Now is the time to practice. Don't think you will have more time later. As the great masters told us, we should practice with the same urgency we would feel if our hair were on fire – we wouldn't wait until a better time to put it out! Remember impermanence."
The rates for this special week includes housing, a facility fee and an optional interview with Tulku Thadral Rinpoche for personal practice guidance. Daily group pujas and the Shrine Room are available for practice. Bring your own food and prepare your own meals. See photos and read about our housing options here.
Please review our Cancellation Policy here