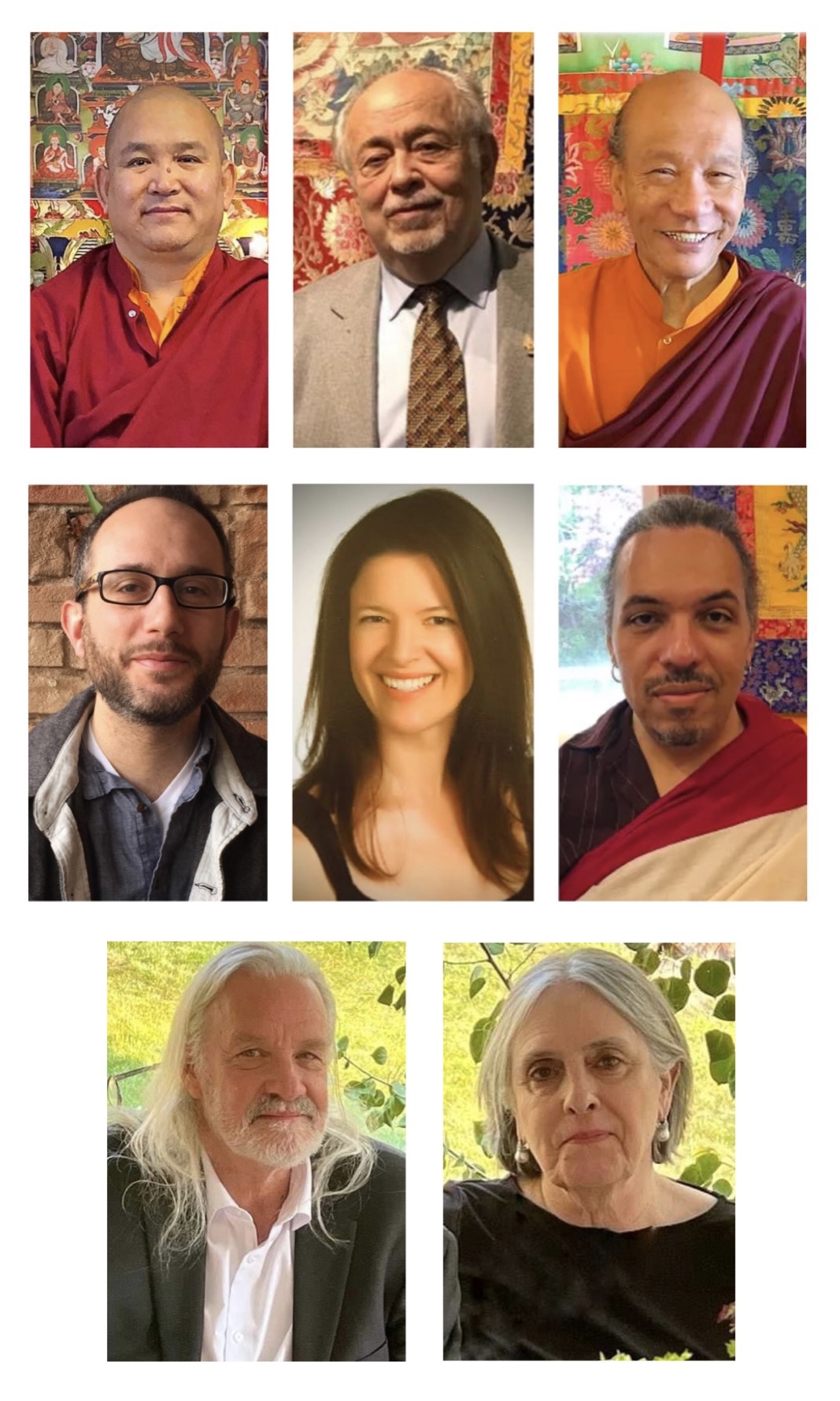 Ngondro Faculty
2023 Annual Ngondro Retreat
In-Person and by Live Streaming
Just Announced: Vajrasattva Empowerment with Tulku Thadral Rinpoche
April 5 @ 6:00 pm - In Person and By Streaming - Register Here
April 1 & 2, Teachings with Sam Bercholz
"Awakening Body, Speech, and Mind"
April 3-9, Teaching and Practice Instruction
with Tulku Thadral Rinpoche, Lama Sonam Rinpoche, Amy Green, Ivan Bercholz,
Choying Wangmo and Stefan Graves
April 3, Oral Transmissions (lungs) for the Concise Dudjom Tersar, Sa-Ter and Troma Nagmo Ngondros
Refuge Ceremony and Bodhisattva Vows
Ngondro-Related Practice Items from Dharma Treasures
Ngondro, the preliminary or foundational practices of Vajrayana Buddhism, is a profound and powerful means of affecting transformation through purification and the vast accumulation of merit.
"If there are any wise persons who desire to be completely freed
From the hot torments of the fire pit of samsara, they should
Rely on this supreme path, Ngondro, which, like the king of trees,
Will revive one in its cool, dense shade, enlightenment."
---His Holiness Dudjom Rinpoche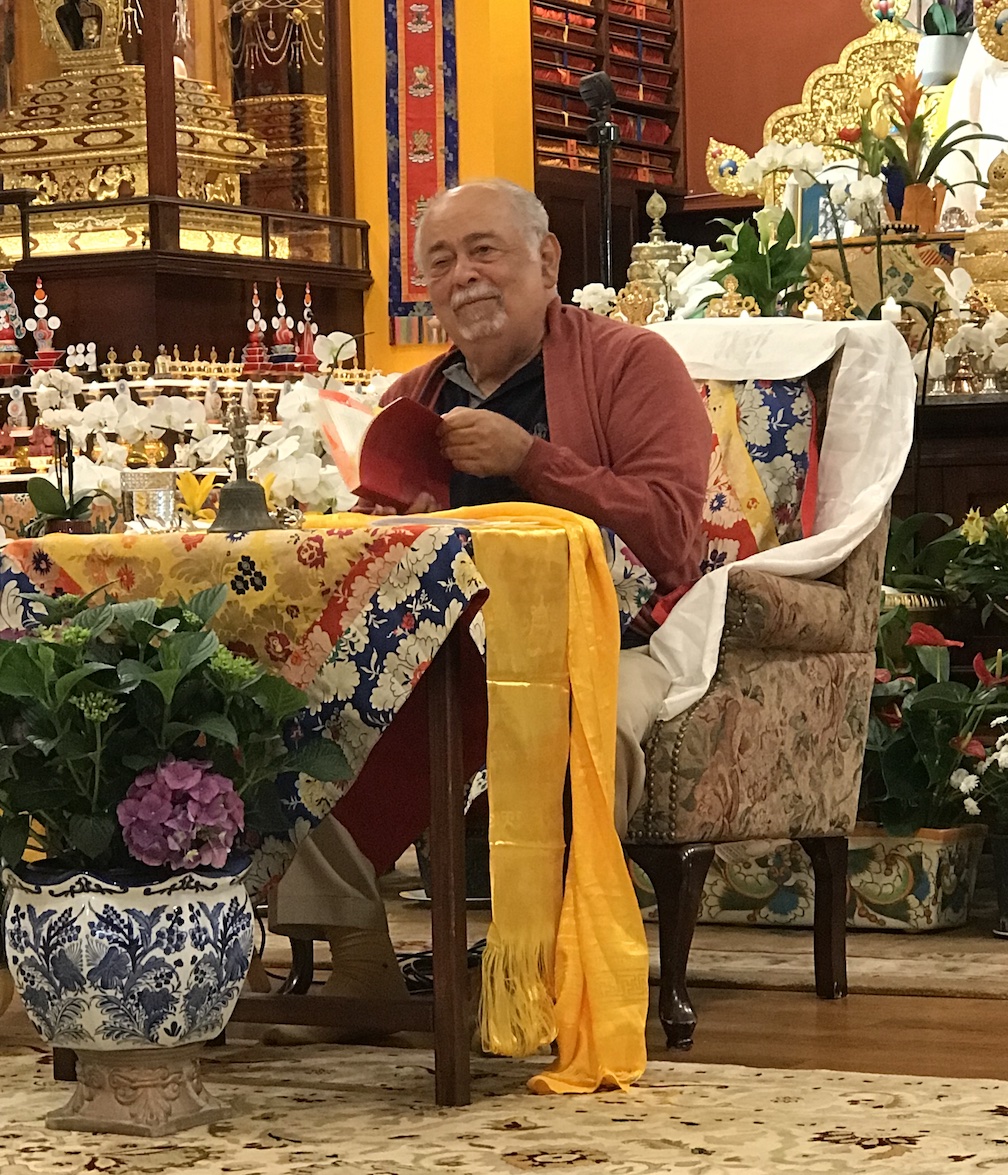 The first weekend, April 1-2, features teachings by Sam Bercholz, senior student of many Nyingma and Kagyu lineage holders, including root lamas Chogyam Trungpa Rinpoche and Dungse Thinley Norbu Rinpoche, who personally authorized him to teach. The teachings will include commentary on Dungse Rinpoche's A Cascading Waterfall Of Nectar, as well as Sam's personal dharma stories. Sam requests that each participant have a copy of A Cascading Waterfall of Nectar, available at Dharma Treasures.
The retreat will continue with Ngondro commentary and practice instruction with Tulku Thadral Rinpoche, Lama Sonam Tsering Rinpoche, Dungse Thinley Norbu Rinpoche's senior student, Amy Green, and senior practitioner, Ivan Bercholz, April 3 - April 9.
Afternoon and evening Ngondro accumulation sessions will be led by our Ngondro Program Coordinators Choying Wangmo and Stefan Graves
Please register to receive the live streaming links. The teachings will be recorded and available at the same YouTube links for at least one month after the retreat. All donations support the streaming of Dharma programs and help support the ongoing expenses of Pema Osel Ling. If you are not able to offer at one of the suggested levels, please contact office@vajrayana.org.
Lungs (Oral Transmissions):
For those wishing to receive the lungs for the Dudjom Tersar Ngondro, Sa-Ter Ngondro or Troma Nagmo Ngondro on April 3rd please note that you must receive the lungs in real time, so please make every effort to attend that session.
Tulku Thadral Rinpoche's Biography and Long Life Prayer
Lama Sonam Rinpoche's Biography and Long Life Prayer
Sam Bercholz' Biography and Long Life Prayer
For information on our Ngondro Program go to dudjomtersarngondro.com
To make offerings for Tsok, Butter Lamps, Streaming or personal offerings for the teachers or the translator, please visit https://www.vajrayana.org/pema-osel-ling-offerings/