THE ESSENCE OF PADMASAMBHAVA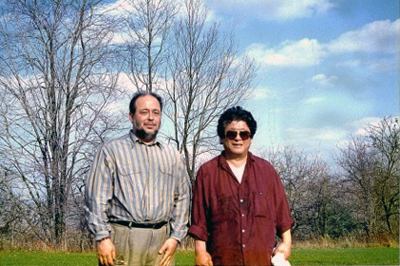 Sam with Kyabje Thinley Norbu Rinpoche

Schedule PDF



For the last two years, Sam Bercholz has graciously visted Pema Osel Ling to teach on Kyabje Thinley Norbu Rinpoche's magnum opus, A Cascading Waterfall of Nectar. A complete manual of enlightenment, A Cascading Waterfall of Nectar presents the complete Buddhist teachings up to and including The Great Perfection (Dzogchen). Sam was empowered by Rinpoche to teach on his most sublime text.


As Lama Tharchin Rinpoche said, "Kyabje Dungse Rinpoche's text A Cascading Waterfall of Nectar was written in English before being translated into Tibetan. Having this profound text taught by a qualified westerner, whose first language is English, is very helpful and will provide a direct lineage experience. I highly recommend that you all make a good connection with Acharya Sam Bercholz. Please come and take this opportunity – don't miss this auspicious chance!"


This year Sam will teach a program based on connecting with the Seven Line Prayer and Vajra Guru Mantra as a quintessential practice. Looking into PadmaSambhava-ness, not just seeing Guru Rinpoche as an historical figure, but as the central entrance into the profound practice of the Nyingma lineage.


The talks and practices will be based on Kyabje Thinley Norbu Rinpoche's teachings from A Cascading Waterfall of Nectar, Sole Panacea and his oral instructions.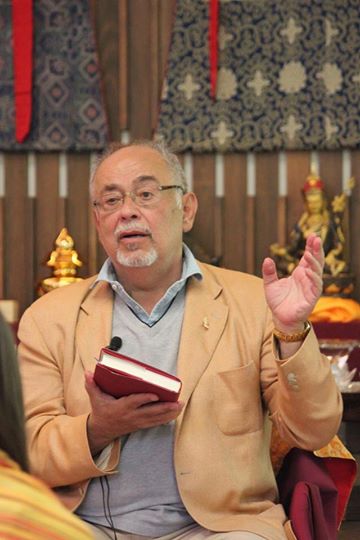 Sam Bercholz (above) is a senior teacher in the Nyingma and Kagyu lineages of Tibetan Buddhism and the founder of Shambhala Publications. He has been a close disciple of Kyabje Thinley Norbu Rinpoche and Chogyam Trungpa Rinpoche, and was empowered by both of them to teach. He has taught extensively in North America, Europe, and Australasia. He was particularly empowered by Kyabje Thinley Norbu Rinpoche to teach from A Cascading Waterfall of Nectar.