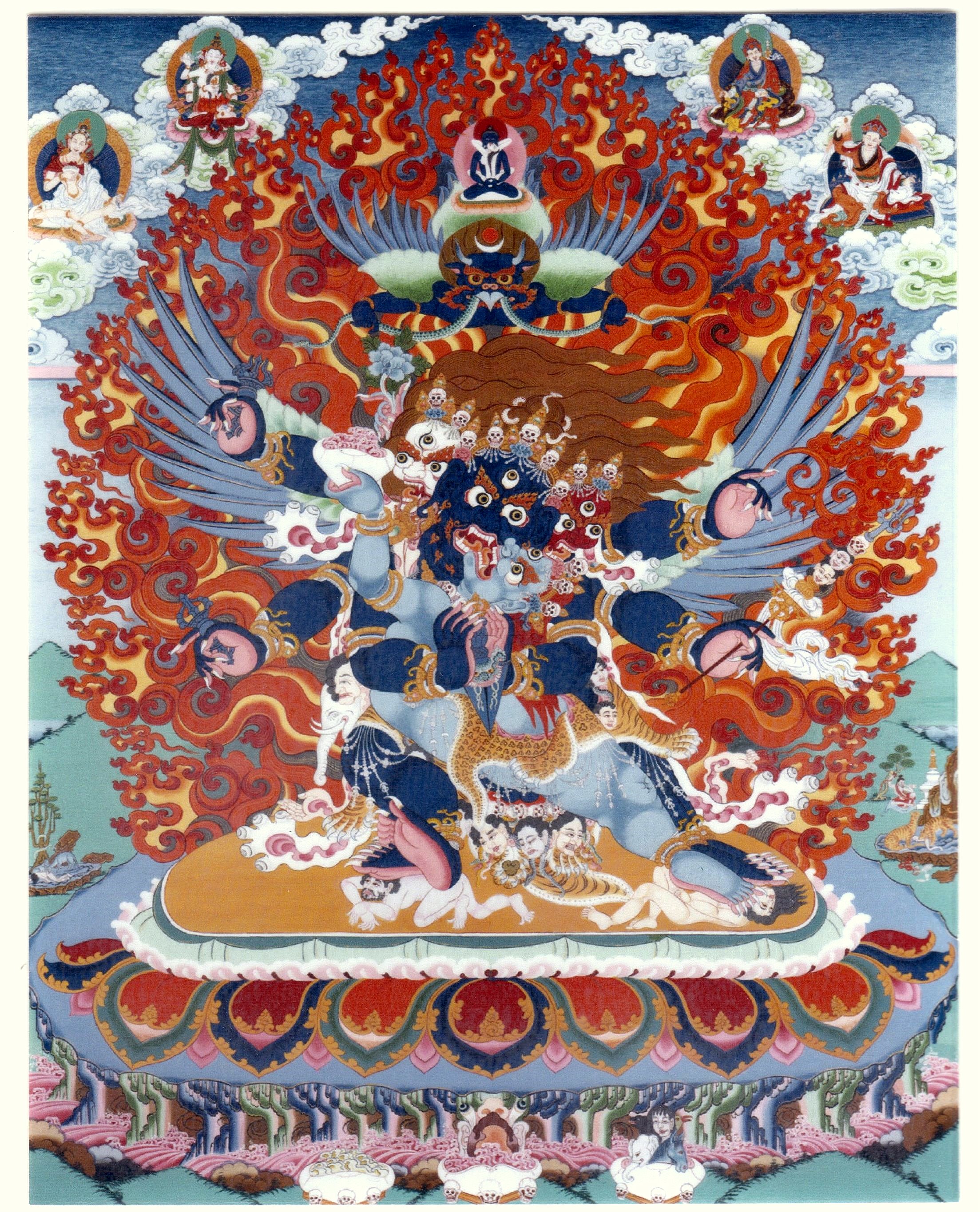 Vajrakilaya --painted by Lama Pema Dorje Rinpoche


Schedule
Pricing (see right)
Text list
Sponsoring Prayer Flags and ritual activity (deadline for flag donation is noon on Feb 18 Pacific Standard time)


Concise Vajrakilaya practice
Vajrakilaya Aspiration Prayer


"With a wisdom weapon (dagger) Vajrakilaya cuts through all kinds of afflicted emotions, cuts through the solidity of hardened minds with the weapon of sharp clear awareness luminous non-dual mind, leaving no place for the dualistic conceptual mind." Lama Tharchin Rinpoche



The wrathful Vajrakilaya Gutor practice is traditionally done in the final days of the outgoing Tibetan year to cleanse and pacify all accumulated negativities, defilements and obstacles in order that we start the New Year afresh.


We are deeply honored that Tulku Jigme Wangdrak Rinpoche, a fourth generation familial descendant of HH Dudjom Lingpa, will lead our 26th annual Vajrakilaya retreat this year. We will do His Holiness Dudjom Rinpoche's Putri Rekphung - The Razor that Destroys at a Touch -- practice.


The practice culminates in the Gutor ritual, this year on February 18th, where the wrathful torma is cast out accompanied by the sacred Black Hat dance, paving the way for a New Year where "all positive circumstances increase like the waxing moon. Relative circumstances such as longevity, merit, glories, joy and family lineage are increased. And on the path, meditation qualities, experience, wisdom and fruition of practice are accomplished." [Lama Tharchin Rinpoche]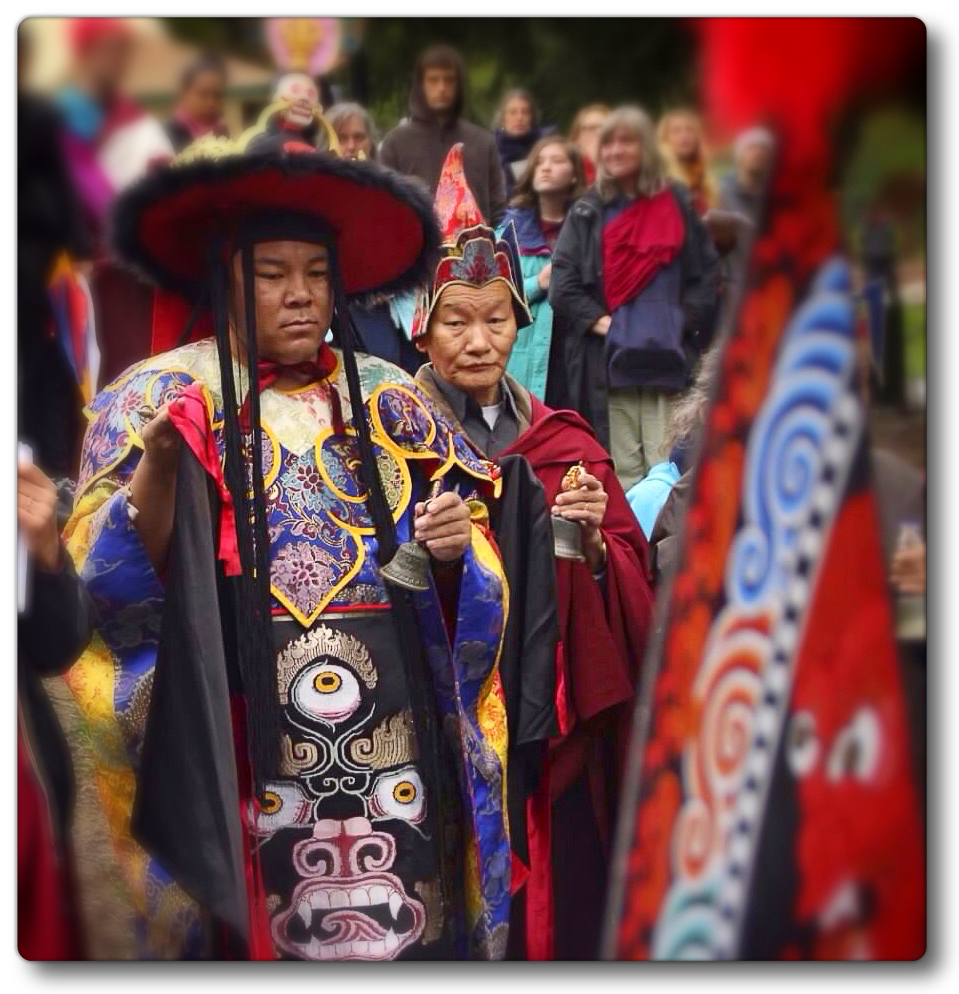 Please join Tulku Jigme Wangdrak Rinpoche (pictured above L), Tulku Jamyang (pictured above, R), Lama Sonam Rinpoche and other lamas and sangha for as much as your schedule allows.
Retreat Practice Schedule

The retreat will start on February 14 at 3 PM.
Over February 15-17, we will start at 9 AM each day with a 3 PM afternoon session.

Gutor itself will start at the earlier time of 8:30 AM with a 2 PM afternoon session on February 18. After the black hat dance has been performed and the ritual torma cast, we will complete the Vajrakilaya sadhana and end with drinking fortune soup, which will serve as dinner. Losar prep will take place that evening. In the morning we will go through the sadhana up to tsok. The afternoon will start with the averting ritual.

Losar day, the Year of the Sheep, will start at 8 AM. Offerings will be made to the Guru Rinpoche statue and the resident lamas, everyone will be served auspicious rice and traditional festive drinks and we will do Lake Born Vajra tsok with Orgyen Khandro Norlha long life and wealth practice. The day will end with a Riwo Sangchod smoke offering during which Pema Osel Ling's new prayer flags will be hoisted.

Please click here for a printable schedule.



Making Offerings

To read about sponsoring Prayer Flags and other Vajrakilya and Losar rituals please click here
Deadline for flags is noon Feb 18 PST